Thanks to everyone for taking the time to submit your interest in a Request For Proposal (RFP) resource site that nonprofit arts and culture orgs could use, free of charge, to post RFPs and solicit bids from providers that specialize in nonprofit orgs.
Feedback was overwhelmingly positive and in great enough numbers to justify the effort. As such, I'm happy to announce that it's officially in development with a target launch of no later than March 20, 2020, which coincides with the Nonprofit Technology Network conference in Baltimore, MD.
Executive Summary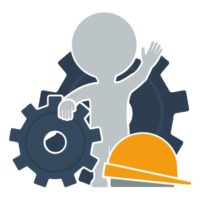 The goal is to connect more high-quality providers with nonprofits that need their services. Functionality will be very straightforward:
RFPs will be free for arts orgs to submit.
Providers will purchase subscriptions to access RFP details such as org name, project description, application info, etc.
Nonprofits will be able to create a user account where they can manage listings.
Providers will be able to bookmark listings.
We'll Need RFPs
In addition to getting site functionality up and running, we will need some RFPs at the time of launch. To that end, I'm looking for some organizations who have an active RFP we can include at the site. It can be for a wide range of projects including, but not limited to:
Web/App development
IT services
Graphic Design & Branding
Grant Writing
Strategic Planning
Marketing Consulting
Fundraising Consulting
Board Development
Ticketing/Fundraising CRM
…you get the picture. The only requirement is the RFP needs a deadline later in April 2020 or later.
We'll Need Providers
It takes two to tango and we'll need providers to connect with all these nonprofits. By "providers" I mean everything from big budget agencies and firms through single practitioners. You can sign up for pre-launch information and a notification when the site becomes open for registration.
The first 50 subscribers get a special discount. Why? Because discounts are awesome…and early birds deserve something besides worms.