Joe Patti posted an article yesterday referencing an idea he had a solid decade ago in the form of a procurement platform focused on nonprofits so they could solicit competitive bids for goods and services.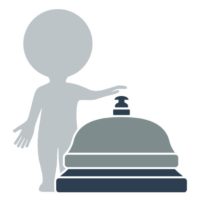 If the idea sounds familiar, it's exactly what will launch in a few weeks in the form of Nonprofit Bids.
Sure enough, I dug through my emails from 2010 and found the exchange with Joe. I'm embarrassed to say I completely forgot about the conversation but I'm glad Joe has a better memory.
He's given this topic some serious consideration and it shows in how effortlessly he writes about the benefits of a platform focused on nonprofit arts orgs.
When I wrote my original post, I was working for a state university which required everyone to use their online RFP system to solicit goods costing over a certain dollar amount. We would often use it for goods that fell below that threshold because there could be significant price differences for the same goods.  Even if the price differences are relatively small, soliciting bids online saved a lot of staff time that might have been spent calling or emailing around for competitive bids.

[…]

My hope is that Non-Profit bids will really catch on and become perceived as worthwhile to an increasing number of organizations and vendors. Since I wrote the entry 10 years ago, it has become increasingly possible for people to offer services at significantly greater distances so the potential to secure high quality services suitable to your organization and its budget is so much greater.
In a nutshell, Joe "gets it."
And in order to make sure we put our best foot forward on the launch, we'll need all the RFPs we can get our hands on. I put together the following form arts orgs can use to submit their RFP before the site goes live. If there are any questions, we will reach out to confirm. We can also create a user account for you with the contact information provided so you can manage the listing and post new RFPs in the future.
Since announcing the site, we've had several providers from Canada subscribe so it's worth mentioning RFP submission is open to orgs in the US and Canada.