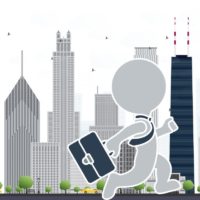 I'm off to Louisville, KY today for the 2020 Southeastern Theatre Conference (#SETC2020) convention. It's going to be a quick trip but if you're in the downtown area and would like to connect, feel free to reach out and we'll see what can happen.
You can reach me via Facebook or send along your cell/text number.
If you're at the conference, my session is Friday morning from 10:30am – 11:45am and I'll be collecting RFPs in-person for the Nonprofit Bids launch next month.
I'll also be handing out Arts Admin Merit Badges. It's one of the best ways to get one free but you'll have to come find me before I head back from Chicago on Saturday.