If nothing else, the pandemic has made everyone aware of the need for establishing work/home boundaries in a home office setting. If only one person is working form home, that's not too challenging but when you have two or more people regularly traveling through each other's space, it's not so straightforward.
Case in point, I've always had a dedicated home office space but since March 2020, my wife has been working from home as well. She's a violinist and it's not difficult to know when she's practicing. When she is, I simply avoid going anywhere into her space. Think of it as an audible Do Not Disturb signal.
The pandemic changed that when she had to spend her time not only on practicing but creating a new series of videos for her orchestra. That combined with both of us eyes deep in no less than a few zoom meetings per day meant it was becoming all too easy to become an inadvertent work nuisance.
About halfway through the pandemic I started researching a Do Not Disturb (DND) notification system. While there were plenty of existing solutions, most were expensive, overly complicated, or didn't connect to existing smart home platforms.
And then I ran across Amazon's Echo Glow.
It flew under my radar because it's designed for kids but as it turns out, it's also one of the best DND solutions I've come across. In its own way, it's a fascinating study on how a company can leave money on the table by not reevaluating their product line in the wake of pandemic driven demand.
It is voice activated.
You get the full spectrum of white and RGB color LEDs light options.
There are no microphones or speakers.
It only costs $29.99.
The only real drawback is you need to have an Alexa smart speaker (Dot, Echo, etc.). If you're already running an Alexa smart speaker, connecting the Glow to your existing network takes seconds. Seriously, they designed this to be figured out by a 3-year old so it's just about as dummy-proof as a smart device gets.
Once connected, you can give it a unique name like "Do Not Disturb" and tell Alexa "Turn on Do Not Disturb." That's all there is to it.
You can manually change the light color, but the device uses whatever color was last used by default.
I ended up purchasing two, one that sits just outside my office door and one for inside the office that my wife uses so I don't inadvertently crash a recording session or zoom meeting.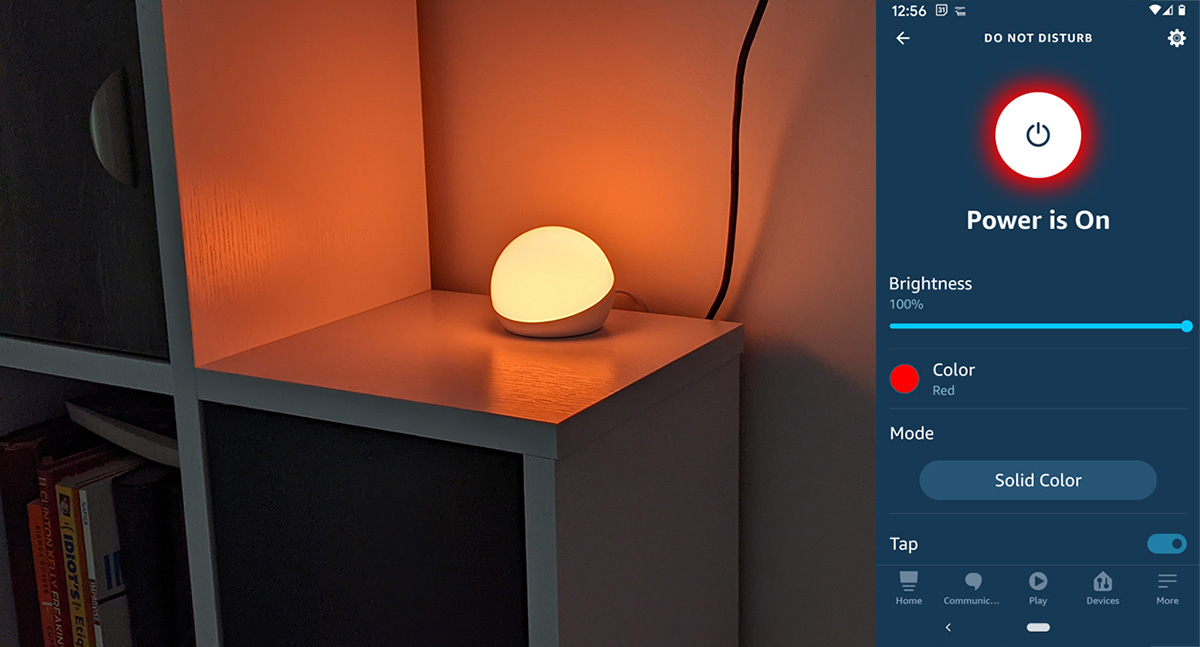 For the price-point, the Echo Glow injects a crazy amount of #WorkBliss into work from home-based environments.