At the conclusion of the 2004 Orchestra Website Review, I began to wonder about Canadian orchestra websites. In particular, I began to speculate on whether or not having a system which, by comparison to American orchestras, is heavily sponsored by the federal government would have any impact on how Canadian orchestras designed their websites…

Up until last year, the only Canadian website I had spent much time examining was the Toronto Symphony website in order to learn more about their tsoundcheck program. After spending some time there it appeared that there were little to no differences between that website and the average American orchestra website. As such, comparing websites from both countries using a similar set of criteria seemed quite possible.
In order to get the project going for 2005, I contacted Katherine Carleton, the executive director for Orchestras Canada (OC), the Canadian orchestral organization equivalent of the American Symphony Orchestra League. She was very helpful in describing how the OC classified organizations based on budget size and supplied a list of their member orchestras, a link to their website, and their budget size all in an easy to use spreadsheet in less than two hours after our telephone conversations (now that's impressive service).
After reviewing the list, I determined to use all of the Canadian orchestras with annual budgets of $2 million CAD on up.
Criteria
After going through the Canadian websites briefly I determined to use the existing set of criteria with the only difference being the elimination of the subcategory "Institutional Transparency". This decision was based on,
1. Canadian orchestras enjoy a much higher level of government funding than do American orchestras.
2. The Canadian Revenue Agency (their equivalent of the IRS) makes it very easy to obtain copies of the revenue forms submitted by Canadian orchestras as opposed to the IRS Form 990 American orchestras are required to file.
As such, when compared to an American orchestra obtaining financial information about a Canadian orchestra is relatively simple to do. I was able to obtain three years of Canadian federal revenue records for one particular Canadian orchestra just by calling the Canadian Revenue Agency and asking them. A very polite, helpful woman took my information over the phone and about three weeks later a big package arrived in my mailbox with all of the relevant revenue records (which are slightly less detailed as the From 990 required by the IRS).
Rankings & Statistics
Here's how the Canadian orchestras stacked up: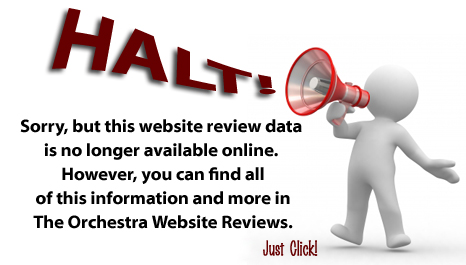 Although the overall high score would have placed only one Canadian orchestra in the top ten alongside American orchestras, the overall statistics weren't very different. Additionally, much like their American counterparts, the larger budget organizations didn't do much better than those with smaller budgets.
When you examine the American and Canadian average scores side by side, you can see the Canadian organizations trailed in only three out of five categories. The following chart illustrates those results: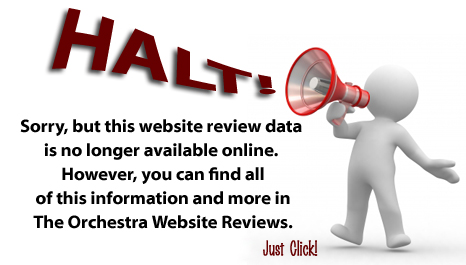 Both American and Canadian orchestras shared a 50% failing rate although the American orchestras did somewhat better in the percentage of orchestras which received B's and C's and the Canadian's had 7% more of their orchestras receive D's. This led to the Canadian orchestras receiving an overall average score which was a negligible 2.92 points lower than the American orchestras. The following charts illustrate the differences in grades: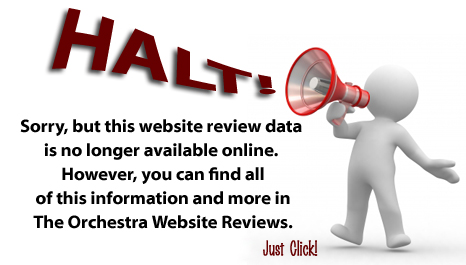 Conclusions
In the end, there were little overall differences between the Canadian and American orchestra websites. Nevertheless, there were a few examples of where individual Canadian orchestras scored much higher in some subcategories than any American orchestra. Those trends will be examined in tomorrow's article along with the detailed ratings for the Canadian orchestras.