Continuing where things left off in Part 1, the MBA students from the University of Wisconsin-Madison's Bolz Center for Arts Administration program were serving as the orchestra musician negotiation committee in a mock collective bargaining agreement negotiation. After receiving some very bad news about their fictional orchestra's financial conditions and a subsequent initial proposal from the management to reduce overall expenditures by 35%, the students on the negotiating committee refused to submit a counter-offer based on what they identified as gross mismanagement…
[If you missed out on the details leading up to this point, take a moment to read Part 1 – you'll be glad you took the time]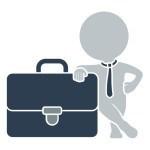 And there we were. The musicians demanded that the management provide a better offer or they would all leave the fictional organization, SimOrchestra, and form their own ensemble. After stepping outside the Mock Reality of the negotiations, I had a few conversations with the students to learn more about why they thought this was a reasonable course to follow.
I also took a moment to reassure them that yes, the orchestra's financial information was riddled with errors and yes, the board was presenting a very heavy handed "take it, or leave it" offer. However, I was surprised by the number of students who expressed an opinion that they simply couldn't believe an orchestra could be managed that badly. Those beliefs were typically followed up by a statement that they would never run an organization like that nor would they want to be a part of any group like the fictional SimOrchestra.
However, some of the students were beginning to see the mock negotiation session in the manner it was designed: an opportunity to glimpse into the reality of a difficult environment that some orchestra managers must operate. Granted, this environment isn't particularly attractive but that doesn't mean they don't exist nor does it mean they can be ignored.
These students were beginning to ask questions along the lines of how the financial condition of an organization could become so bad, how could so many accounting errors occur, and (perhaps most importantly) what can they do – as future managers – to identify, correct, and prevent these problems.
Another student was curious how musicians could come back with a counter-offer at all given that the management's initial offer was so egregious. They said it would be extremely frustrating to present a counter-offer that management would perhaps perceive as ridiculous as the musicians found management's offer. "So what happens then, do we just keep going back and forth until we meet in the middle?" the student asked.
Unfortunately, the answer is both yes and no. Nevertheless, this question opened the door to another core component of the mock negotiation session: the environment of collective bargaining agreement negotiations isn't black and white. Instead, there's an inherent political dynamic which increases proportionally based on the severity of the negotiating atmosphere.
Regardless of the recent attempts to allow musicians increased opportunities to influence the strategic direction of their organizations, the fact remains that the only point in time where they have the greatest amount of influence is during the collective bargaining agreement negotiations. The negotiation results are included in a legally binding document that both sides must uphold or risk the possibility of legal action.
As such, the resulting agreement should not only serve to define wages, benefits and working conditions, but to serve as a regularly occurring referendum on the strategic direction of the organization. In fact, I strongly believe that the process used to determine wages, benefits, and working conditions is one in the same as conducting strategic planning exercises.
At one point I presented the following questions to the students for their consideration:
"How do you think you would respond if the tables were turned and you were serving on the executive management side of a real bargaining table and the musicians presented you with a proposal that you felt was as egregious as the proposal the management offered the musicians in today's fictional negotiation? How would you respond if all of your academic preparation told you the players offer was ridiculous and you failed to look at the offer from a perspective outside of those parameters?"
That question was followed by a good seven seconds of silence as the point slowly found its way into their collective consciousness.
The remainder of the class time was spent answering the student's questions and providing numerous real-life examples to support or disprove their preconceived notions. At the end of class, I think that although a number of students were very frustrated (one even said that she would never look for work in an orchestral organization) I believe they left with a much better understanding of what it might take to become an effective orchestra manager; meaning, they were now looking at the environment with eyes wide open.
Based on conversations with some of the students later that afternoon and the next day, I observed that they were beginning to understand that, as the managers of tomorrow, they need to be prepared to enter into an administrative world that is neither perfect nor cut and dry. They also learned that they can't rely exclusively on their academic management skills to get them through the woodshed experiences all organizations face at some point in their development.
Some Reflections
All in all, I thought the session was quite successful. I feel that a clear majority of students began to understand that in order to become successful administrators in the arts world you have to be more than just a good manager. Although facts, figures, and healthy working practices are all essential, they are only building blocks. I feel confident in saying that I think these students have some real potential to become everything this business needs and more.
A good manager is someone who is more than the sum of their parts. They understand that regardless of how finely tuned their academic skills are, they still need to develop the ability to shape the minds of board members and nurture a culture of shared vision. They need to understand that the best way to avoid finding themselves in a situation like the one presented in the mock negotiation session is to ensure that your board doesn't shy away from risk and accepts their role in the organization as providers and stewards.
I did offer the students one real world example of a recent orchestra negotiation that was not entirely unlike the one I presented. In this case a young, but capable, manager found himself/herself in a situation where he/she had to negotiate his/her first-ever collective bargaining agreement. Unfortunately, the board of directors sent him/her into the negotiations with a "take it, or leave it" offer because the board believed they were – unexpectedly – in terrible financial condition. The only solution they could see was to essentially cut every aspect of the ensemble by 50%.
When presented with the offer, the musicians were certainly disturbed but they responded by submitting their originally prepared proposal so the board would understand where they as musicians believed the organization needed to grow and were primed to begin bargaining.
The young executive responded to the musician's counter-offer in a fashion not entirely unlike how the students on the mock negotiation committee responded to management's initial offer. With strong encouragement and support from their board chair, the young executive took the issues public claiming that musician's counter-offer was insensitive to their financial realities. Management's response was to demand that the musicians submit a new counter-offer that was within what they considered acceptable parameters.
That particular situation didn't end well for the young executive. He/she is now in another position outside the orchestra business and the young executive endured enough stress and heartache that aged them enough during those few months to ensure that no one would mistake them as being a "young" manager ever again.
Fortunately, that situation did not end with the organization shutting down nor did the musicians have to saddle the excessive cuts the board originally wanted them to bear. Some astute political maneuvering and cooperation on parties from both sides provided an opportunity to find another solution.
Yet, I could not help but notice that this real life situation could have been avoided if the executive manager had been better prepared for the realities of conducting a collective bargaining agreement negotiation under "less than ideal" circumstances.
After relating those details to the class, the room was once again filled with a copious amount of silence and I firmly believe that they were beginning to understand why they were being presented with such an "impossible" set of circumstances that afternoon.
However, the students are able to enjoy the benefits of being able to explore these issues in a controlled setting as well as learn how to find better solutions to their problems than the knee-jerk, emotionally fueled "F–k You!" option. All things being equal, I would like to think that if any of these students found themselves in a similar situation in their professional careers, they'll be able to avoid such bear-traps and sucessfully divine better solutions.
Furthermore, I would like to believe that they will be willing to dive into the messes that are some orchestral organizations. There's always a need for capable managers in this business and the rewards for anyone willing to put the time and energy into developing an orchestral organization are great. As such, there's a tremendous amount of potential out there just waiting for the right people to come along and take advantage it.
Some Comparisons
I know I promised to compare the responses from the UW-Madison students with the responses from the Eastman School of Music students from when I conducted a very similar mock negotiation in 2004 with a group of mostly graduate level music performance students. But time is a little short so I'll either post those comparisons later today or tomorrow morning.
In the meantime, what do you think? What are your impressions and observations? Feel free to send in a comment.
---
I would also like to take a moment to once again thank Andrew Taylor for inviting me to be a part of his student's education. They are a fine bunch of future managers and Andrew runs an excellent program. UW-Madison is fortunate to have such a dedicated educator with as much foresight and energy as Andrew.