Between 9/25/07 and 9/27/07, 14 professional Canadian orchestra websites were examined and ranked by how well they presented their concert schedule, sold tickets, provided organizational information, facilitated making donations, and on overall content and functionality. Overall, the average Canadian orchestra website score increased from 56.01 in 2005 to 64.03 in 2007, which means they improved by 14.31 percent since their last evaluation in 2005…
Overall Rankings
Keep in mind, the websites were not examined on the subjective basis of color schemes, graphics, or other aesthetic qualities except in cases where those elements interfered with functionality. Much like the previous orchestra website reviews, this year's results dispel conventional wisdom which dictates smaller budget organizations are at a disadvantage when it comes to designing an orchestra website. Instead, focusing on the core elements, as detailed in the review criteria, will increase the likelihood of designing a worthwhile website.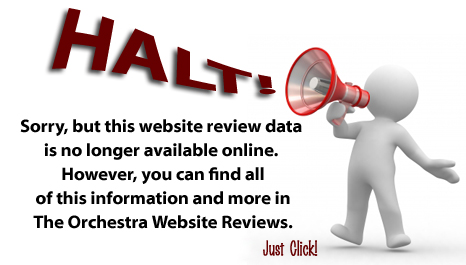 Detailed Scores
Although the Overall Rankings are everyone's favorite, you'll find the most value by sifting through the Detailed Scores. Here is where you'll find every orchestra's score broken down by category and compared to the 2007 Canadian Orchestra Website Review average. Click an ensemble's name to view their detailed score: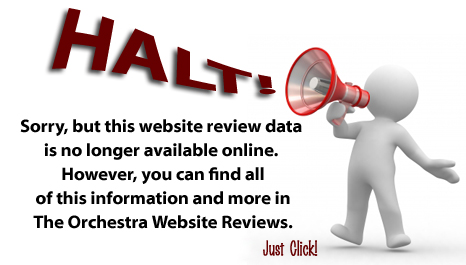 Tomorrow's installment will examine grading trends as well as stack up how the Canadian organizations did against their U.S. counterparts.