In case you haven't checked the headlines out in the past week, you should be aware of the fact that Cleveland Plain Dealer critic, Don Rosenberg, filed a lawsuit against key figures in the Cleveland Orchestra. According to the 12/11/08 edition of the New York Times in an article by Dan Wakin, Rosenberg charged that orchestra officials had waged a "campaign of vilification" against him and that his bosses at the newspaper had caved in to demands that he be ousted…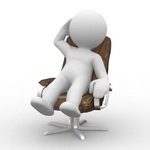 Cleveland Orchestra officials named in Rosenberg's suit include Cleveland Orchestra executive director Gary Hanson, chairman and president Richard Bogomolny, and board member and former president James Ireland III. Given the highly charged nature of this entire situation (Wakin's article sums up events if you aren't already familiar) it would be surprising to see this drift away.
Although officials such as Hanson have publicly denied any involvement in the Plain Dealer's decision to reassign Rosenberg, it just goes to show that orchestra board and administrative leaders need to consider a wide range of dynamic consequences related to exerting overt pressure on media outlets.
If you extrapolate this concept to a larger level it demonstrates how the business, in general, could benefit reexamining the self defeating policy of "all news must be good news" in favor or something more in tune with current levels of acceptable levels of moderated, new media discourse. There's more on this topic in some related articles from earlier this year and 2006.
In the meantime, there is no shortage of online opinion on the matter but there isn't much from orchestra managers, although that shouldn't come as much of a surprise. If Rosenberg prevails in his lawsuit, it could spell big trouble for Hanson and board leaders. Even worse, it could tarnish the credibility and reputation of one of the finest orchestras in the country (if not the world). Nevertheless, I'm curious to know what managers think so don't be shy about weighing in via a comment (yes, you can leave it under a moniker but use common sense and don't submit anything over the line – it won't get posted anyway).