According to the 1/16/2009 edition of the Los Angeles Times in an article by Allan M. Jalon, it appears that Michael Dorf, founding partner of Chicago law firm Adducci Dorf Lehner Mitchell & Blankenship has emerged as a frontrunner to lead the National Endowment of the Arts (NEA). According to his professional profile, Mr. Dorf is a specialist in arts law and is a nationally recognized authority on political strategy and cultural planning at the national and local levels. By all accounts, Mr. Dorf would be a welcome figure inside the Federal arts policymaking machine…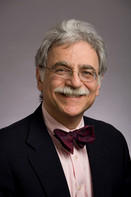 Mr. Dorf's potential appointment has progressed far enough that he conducted telephone interviews with the leaders of the most influential arts related labor unions including the Screen Actors Guild, Actors Equity, and the American Federation of Musicians. In the case of the American Federation of Musicians, their president, Tom Lee, was impressed enough with Mr. Dorf that he issued a press release wherein he enthusiastically endorses Mr. Dorf as the next chairman of the NEA.
"On behalf of our 90,000 members, the AFM urges President-elect Obama to appoint Michael Dorf to the position of Chairman of the NEA in the very near future," said Thomas F. Lee, AFM international president. "After reviewing Mr. Dorf's background in the arts, his accomplishments in support of the arts, and his ability to mobilize organizations to support the arts as he did in his native Chicago and elsewhere, the AFM believes that he will best be able to lead the NEA during this difficult time in our nation's history."
The 57 year old Dorf has close ties to the Obama administration and served on the president-elect's arts policy committee, which addressed arts-related issues during the political campaign. Additionally, Dorf serves as Adjunct Full Professor at the School of the Art Institute of Chicago, where he developed and teaches courses in Law, Politics, and the Arts and Street Law for the Artist. He has also guest taught at the Cultural Policy Center of the University of Chicago's Harris School of Public Policy Studies.
I am familiar with Mr. Dorf's work here in the Chicagoland area and I feel he would be an excellent chairman of the NEA. He brings an unusually high level of understanding about the complexities of arts issues from a legal, financial, artistic, and administrative perspective. In fact, if president-elect Obama does move toward developing a national Arts Office that directly oversees the NEA, I believe Mr. Dorf would make an excellent candidate to lead that office.