We've all likely encountered it before, you remember reading an article somewhere several weeks ago but when you go looking for it, it seems to have disappeared. Wouldn't it be easy if all of your culture related articles were archived in one, convenient location? Sure, but that's not going to happen any time soon. That is, unless you do it yourself and the good news is that it's easier than you think. Here's how you do it…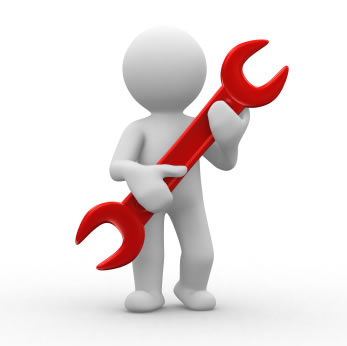 Since 2003, I've used this method to create an archive of more than 3,000 articles from wide variety of newspapers, magazines, blogs, and more. This archive has turned into one of my most valuable proprietary assets; not only with my blogging work but my consulting business as well.
If you've tried to email yourself an online article, you likely know that sending a page or a link usually won't include the text from the article source or, at the other extreme, you get all of the page ads and non relevant article material you don't want or need. Fortunately, there's a way around all of this and here's how it is done. Keep in mind, your browser and email client will impact this process but for the purposes of this tutorial, I'm using Mozilla Firefox 3 as my browser and Mozilla Thunderbird 2 as my email client…
Select the article text and copy to your clipboard.
Deselect the text, right click, and select "Send link…"

When your email client pops up, it will automatically insert the link into the email body. Right below that, paste the article text you have stored on your clipboard.

If you don't want the links, images, etc. then select "Paste Without Formatting" from the right click menu or the Edit command. This is particularly useful if there is some sort of transparent .gif image associated with the copied text.

If the article title wasn't automatically inserted in the email subject field, I suggest inserting it manually by copying and pasting from the article content in the email body. This will make searching through articles much easier down the road.
Send the email to yourself and then file the message in a folder dedicated exclusively to articles.
At this point, you can use your email client's embedded search features to scour subject or body content for keywords. Other benefits include always having the original source link; meaning, even if the article is no longer located at that URL you can still provide proper attribution or a starting point to contact the author to see where it has been moved.
And this brings up an important point, in addition to keeping the articles on file for your own reference they provide you with a sure fire way to attribute the content to the correct author and source. In the age of new media, proper attribution demonstrates understanding and appreciation. Of course, make sure you use material in a way that doesn't violate the owner's terms of use.
If you're a visually oriented learner, here's a quick one minute screencast I put together of the above process:
Finally, don't forget to make backup copies of your email or you risk losing a great deal of material!
---