The 5/1/2009 edition of Bloomberg published a commentary by Norman Lebrecht that examines some of the early response within artist management circles to the Barrett Wissman scandal. Wissman, a hedge fund manager who also serves as Chairman of IMG Artists, pled guilty to securities fraud and agreed to pay $12 million in penalties in connection with an alleged kickback scheme involving a New York state pension fund…
Lebrecht's article examines the response from the International Artists Managers Association (IAMA) to Wissman's guilty plea and includes the following statement from IAMA Chairman John Willan:
"While the news of Mr. Wissman's conviction in the United States is received here with sadness and concern for our member company, IMG, Mr. Wissman himself does not act as an agent or artist manager but as an investor in and executive of IMG. As such, he has not by his self-confessed actions and subsequent conviction, contravened the code of practice laid down by IAMA."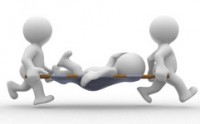 Willan's statement is interesting as it clearly attempts to distinguish Wissman's duties as IMG Artists' chairman and that of the firms' agents and managers as something mutually exclusive. However, IAMA's own Code of Practice indicates (emphasis added) "Throughout this document…[t]he term "agent" shall be deemed to cover all companies who are full members of the Association, whether acting as agents or managers." There is nothing in the Code of Practice that distinguishes agents/managers from other employees and even though the Code is self described as "an expression of [IAMA's] wish to maintain a high ethical and professional standard in all their dealings with other members and with third parties" one might wonder what sort of business activities distinguish agents/managers from other employees (or executives) working in an artist management firm.
It is easy to see why the IAMA and any agent or manager at IMG Artists might want to distance himself or herself from Wissman. Typically, the interaction between for profit artist management firms and the nonprofit classical music business is shrouded in the thickest veils of secrecy and confidentiality; as a result, there is undeniable potential for the Wissman scandal to trigger a cascading failure event of credibility and standing the likes of which this business has never seen.
Consider this: payments to artist management firms for services of guest artists (conductors and performers) have grown considerably over the past several years as has compensation for music directors (who are typically represented by the same firms). Comparatively, other expense segments within the business have grown at a fraction of those rates (which we'll be examining in short order with the 2009 Orchestra Compensation Reports this June). Are all of these events unrelated or driven in part by an artist management firm's company policy?
Also for consideration, artist management firms wield a great deal of influence over which orchestras are worthy of attracting their respective clients. In short, an artist might be interested in establishing a working relationship with an ensemble but if the artist manager doesn't agree, you'll likely see that potential evaporate (although I know of a few shrewd CEOs that have successfully navigated the treacherous backwaters of an artist manager end-run). Add to this the fact that music directors have a significant amount of influence on deciding which guest artists their orchestra hires each season and the potential for abuse becomes increasingly self evident.
In short, it may be difficult to separate the Wissman scandal from the standards and practices of the classical music artist management business as IAMA's Willan suggests. Can you imagine the sort of chaos that might erupt if artists can prove they've been unfairly muscled out of performance opportunities or a conductor can substantively support a cry of foul on a music director search process or an orchestra that can demonstrate they were the target of segregation or extortion all due to influence wielded by an artist management firm(s)? And don't forget about the Internal Revenue Service, how long do you think it will take before someone there sees Wissman's guilty plea as an excuse to begin digging into returns from artists, firms, and orchestras?
Then again, perhaps all business between artist management firms and orchestras is beyond reproach and absolutely nothing will change.
Time will tell.
Full Disclosure: In the course of my activity as an orchestra consultant (another undeniably for profit sector of the orchestra business) I have worked with numerous artist managers and agents from firms of all size including – but by no means limited to – IMG Artists. I can say from firsthand experience that there are a number of agents and managers out there that are a pleasure doing business with and conduct their business fairly and above reproach. Likewise, there are those who don't.