On Wednesday, May 6, 2009 the San Francisco Symphony Orchestra (SFS) launched a boutique social networking site based on the Ning platform. If you aren't already familiar with Ning, it is an enterprise solution that allows users to create their own social networking sites, think of it like a do-it-yourself facebook…
In order to find out more about the stuff folks really want to know about, I have plans to talk with SFS representatives about the project next week and will post details shortly thereafter. According to the PR announcement, the new website "…is a place where musicians and music fans can meet each other, post profile information, add and view video, links, and photos, hear music and audio, start groups and discussion topics and add their own comments, post and share events, and organize their own events and music around a passion for classical music and the San Francisco Symphony" (that's one long sentence).
SFS Executive Director Brent Assink is quoted saying,
"The launch of the new San Francisco Symphony social network is key in our efforts to be a nexus for classical music and music-making, not just locally in the Bay Area but also globally in the online space."
I'm not entirely certain what an online space is exactly, but I'm sure I'll find out next week (although it sounds vaguely like something a Realtor would say).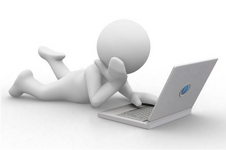 Nonetheless, you really should stop by and take a look. It is obvious the organization spent some time on the project and there's a good bit of interesting content already up waiting for new arrivals (a smart move). On the day of the launch, the site boasted 131 members although it wasn't clear how many of those aren't also SFS stakeholders. Even so, at the time this article was written, the membership had grown to 241 so – obviously – there's some worthwhile initial interest.
Overall, the site is easy to navigate and fairly intuitive although it would be nice to see a more traditional platform for the discussion boards. The "ask a musician" feature looks intriguing but I couldn't find any way to actually submit a question. A few members posted questions to an existing "ask a musician" video featuring SFS concertmaster Alexander Barantschik responding to the "best" questions from site members (I wonder what makes a question "best?") but that's all I could locate. Then again, I could have overlooked the submission form/page or it may be a member's only hidden feature.
Lastly, I stopped by the Terms and Conditions page to see what sort of license the content was published and I was a little disappointed to see that nothing is licensed under a Creative Commons License but anything posted by members is subject to the following terms:
"By posting content or submitting material to the Site, you grant SFS a nonexclusive, royalty-free, perpetual, irrevocable, and fully sub-licensable (through multiple tiers), non-exclusive right in your copyright, trademark, publicity and database rights and a license to use, reproduce, modify, adapt, publish, translate, create derivative works from, distribute, and display such content throughout the world in any media now known or hereinafter devised."
So essentially, you can't take anything from the site and use it at say, a personal SFS fan site, but anything you contribute can be used any way the SFS sees fit. That's a bit too much of an old-school "what can you do for us?" one-way relationship approach for my taste and I hope they have plans to adopt some more forward thinking terms of use language in the near future. Fortunately, we'll learn about that and more next week.