Local and national news outlets hammered the Phoenix Symphony Orchestra last week by openly challenging the institutional image portrayed in a recent organizational press release. In particular, both articles report on the string of recent labor problems…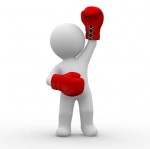 The first article was from the 6/2/2009 edition of the Phoenix News where Stephen Lemons writes about former Phoenix Symphony principal cellist turned restaurateur Richard Bock's recent appearance on the Food Network show Diners, Drive-ins, and Dives. Lemons provides a significant amount of back-story related to Bock's problems with the Phoenix Symphony in addition to reporting on similar labor issues with former principal violist Peter Rosato. Lemons uses this material to segue into a current interview with Phoenix Symphony executive director, Maryellen Gleason.
Asked about the settlement, Gleason had no comment. (Rosato's lawyer, Guy Knoller, indicated his client has also taken a settlement from the symphony instead of returning.) However, the symphony musicians recently accepted a 17 percent pay cut, supposedly because contributions are down, according to a recent symphony press release. But when Gleason and I talked in March, she argued that the decisions to demote or dismiss veteran players such as Bock were contributing to the symphony's well-being, which she portrayed in relatively rosy terms.


"I don't think I ever said that," Gleason sputtered when I reminded her of this. She acknowledged that she might have said ticket sales were doing well but not donations, which have been down since October, she stated.

Fortunately, I have a record of our conversation.

"We only want to have the best artistic product we can get," Gleason said at the time. "And all of the decisions were made in the spirit of making the orchestra sound better. And we're getting more donations, and we're selling more tickets."
Lemons concludes the article by purporting "Gleason won't cop to mistakes in the way the symphony has treated its musicians, but perhaps she should."
Shortly after Lemons' media blast, Musical America published a piece by Dimitri Drobatschewsky which expands on labor problems stemming from reported actions of the orchestra's music director, Michael Christie. The 6/5/2009 article focuses on the Bock and Rosato lawsuits along with subsequent settlements (special thanks to Musical America for providing a free access link to ®Copyright Commonwealth Business Media 2009 material).
However, Drobatschewsky's article goes on to mention additional problems related to music director/musician interaction.
Thus far, eight musician have lodged complaints about Christie with the Equal Employment Opportunity Commission. In addition, the National Labor Relations Board has filed a formal complaint against the Phoenix Symphony for denying the musicians the right to freely assemble for the purpose of collective bargaining and related protective measures.
Drobatschewsky also puts forward the notion that the music director is at the core of recent labor and financial unrest.
Certainly cutbacks in arts organizations are nothing new, even in the best of times. The difference here lies in what preceded them. With all those glowing reports, why was it necessary for the musicians to take a 17 percent pay cut, especially when their base pay is nearly the lowest in the country ($35,000) for orchestras of comparable size? Since the arrival of Michael Christie, now in his fourth season as music director, the atmosphere among the musicians has been miserable. With his proclaimed mission of innovating and "improving" the orchestra, his attitude toward the older, long-respected musicians has been consistently hostile; he often replaces them with younger and more compliant players. His implied and even expressed threats have, by all accounts, created an impossible and highly insecure working environment.
In addition to these statements, Drobatschewsky references the Phoenix Symphony press release from 5/19/2009 which details recent, and sizeable, pay cuts. According to that press release, the organization's troubles are the result of the economic downturn but Drobatschewsky questions that assertion by wondering whether or not the organization was insured for settlements paid to Bock and Rosato.
Although one might imagine that this isn't the sort of press attention the Phoenix Symphony welcomes, it is good to see public scrutiny into the inner workings of a local orchestra. It indicates that the public cares about more than just the artistic output of their respective orchestra. More to the point, they care about whether or not local arts organizations are governed and managed by standards and practices that meet minimum levels of community approval. Ultimately, it allows the community to have an even greater level of pride in their cultural environment.