In Part 1 we examined how the Grant Park Music Festival (GPMF) is using an institutional history publication to not only document the organization's 75 year history, but how it can serve as an effective tool for defining how a performing arts organization grows and interacts with the community. Today's final installment will look at the book's production costs and what the authors would do differently if they could go back and do it all again…
Costs
Sure, learning about elements like design and production are fun but what everyone really wants to know is how much the project cost and how it was financed. Before going into too many details, it is worth mentioning the amount of cooperation and candor the GPMF provided with regard to project costs. This sort of transparency makes this examination a worthwhile tool for their colleagues throughout the business.
In the end, the book's production costs came to $72,000, which breaks down into the following expense categories: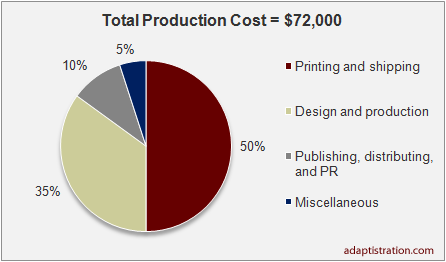 "We did end up increasing the number of pages but still had to edit out over a quarter of the original content," said co-author Tony Macaluso, GPMF Director of Marketing & Patron Services. "We purchased 3,500 copies of the final version at $15 per copy."
Given the swift project timeline of barely more than six months, the GPMF wasn't able to secure underwriting capable of offsetting a large component of production expenses so the organization had to formally commit to self producing the project out of annual operational expenses. All in all, the project attracted $10,000 in underwriting support, which means the GPMF needs to secure $62,000 in book sales. Given the current sales price, once the organization sells half of the copies purchased in the first printing they will begin making a profit.
"The book has been picked up by independent and chain bookstores throughout the Chicago area," said Tony. "We're also selling it online through the [GPMF] website and at Amazon.com."
If They Could Do It All Over Again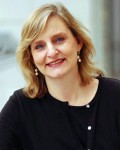 Although there is no doubt that everyone involved in the GPMF book worked hard to produce a high quality final product, a candid project review will contribute to an improved process for future endeavors. To this end, Tony and Julia were happy to consider what aspects of the project they would do differently if they had to do it over again.
"I wish we had more peer reviewers," said co-author Julia Sniderman Bachrach, Chicago Park District Historian. "If we could have found several knowledgeable people who were very familiar with the organization from each of the time periods covered and the history of the concerts we would have asked them to do peer reviews and then we would have done revisions based on their suggestions."
Given the unusual nature that many members of the Grant Park Symphony Orchestra and Chorus do not reside in Chicago, the project's aggressive timeline made obtaining input from as diverse a sampling as possible a tricky element.
"I wish we could have included even more grass roots stories from patrons," said Tony "I wish we had more time to contact a wider variety of [current and former] musicians and conductors about the festival's artistic development."
It is clear that most of the bumps in the road are related to the roughly six months spent working on the project. As such, it would be advantageous for anyone considering a similar project to set aside up to 24 months, especially if you have fewer internal resources than the GPMF had on hand while working on this project.
Summary
When asked to summarize his involvement in the project, Tony gravitated toward the value of using institutional reflection as a tool for confirming relevancy in today's cultural climate and beyond.
"Everyone at the Festival learned a great deal from taking the time to look back and better understand our own history," said Tony. "It really helps us focus a bit more coherently on what we do today and above all, how the Festival might evolve in the future. Since the Festival was born as true social experiment during the Great Depression, and that it's remained free, highly accessible and prone to experiment and test boundaries when it comes to programming, there's ever-present sense that it requires a certain vigilance to make sure that the Festival doesn't lose touch with its unique social mission.

Conducting interviews with long-time musicians and concert-goers provided such a stark reminder that the Festival has really been a place where so many people first developed an attachment to classical music and that this attachment didn't form in a vacuum, but in the larger context of the city, its changing architecture, politics, and social dynamics."
If you need a checklist to get project like this underway for your organization, use what the GPMF learned to your advantage:
Start thinking about the project up to two years before your anniversary year.
Depending on how much time you need to cover, set aside no less than $25,000 to produce a product of equal quality to the GPMF book.
If you don't have the resources to cover up front expenses and/or develop significant underwriting, consider limiting publications to an on-demand format.
Don't skimp on using professional writers.
Anything other than a high quality final product is not an option.
If your organization does not maintain a thoroughly indexed institutional archive that covers your entire history, be prepared to recruit volunteers and set aside additional staff hours for research.
Perhaps one of the most useful aspects of the GPMF book is that it does provide the sort of publication template the organization was looking for (but couldn't find) at the beginning of the project. As such, order a copy to keep in the office regardless if you want to start an institutional history publication project tomorrow or several years from now. Furthermore, don't be shy about contacting Tony Macaluso directly to find out more about their process and insights.