From out of the gloomy mist that has characterized business news the past few weeks, a bright and shiny silver lining is threading its way across several cities this weekend in the form of free simulcast concerts. For the past few years, operas have dominated this niche but this season, the Nashville Symphony jumps on the bandwagon with their opening night concert on 09/11/2009 featuring pianist Lang Lang and the debut of new music director, Giancarlo Guerrero…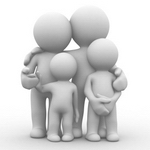 Regular readers likely remember the comprehensive series of articles highlighting the Nashville Symphony Orchestra's (NSO) new home, Schermerhorn Symphony Center. The organization is making good use of their plaza space by setting up chairs and broadcasting the entire concert free of charge via a large outdoor LED screen display system. What's more, the organization hired Nashville-based TV producer/director Robert Swope to direct the show via multiple cameras from inside the concert hall. In addition to the free simulcast, the NSO is producing a live, pre-concert streaming video webcast which will be available at the orchestra's website.
In Washington D.C., the Washington National Opera (WNO) is offering a free, live simulcast of the opening night performance of The Barber of Seville on 09/12/2009 at Nationals Park. As a special pre-concert treat, WNO is screening Warner Brother's classic Bugs Bunny cartoon, The Rabbit of Seville.
On the other side of the country, the San Francisco Opera is providing a free, live simulcast of their 09/19/2009 performance of Verdi's Il Trovatore at the San Francisco Giant's AT&T Park. It is nice to see some performing arts organizations partner with local sports venues to put on free concerts.
I'm sure that I've likely missed someone in this review o if your orchestra/opera is planning a free simulcast concert event this weekend or soon thereafter, let everyone know by submitting a comment.