Thanks to Joe Patti over at Butts In The Seats for posting a link on 4/6/2010 to the Center for Arts Management and Technology's Ticketing Software Satisfaction Survey report (pdf). It is filled with an enormous amount of useful data by way of a comprehensive cross-section of arts orgs and ticketing software platforms in the study. Of particular interest are the sections devoted to identifying ticketing needs…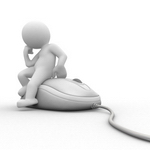 For a majority of organizations, needs seemed to focus mostly on end-user functionality and that's a good thing. At the same time, that's only half of the overall picture. Back-end issues such as website integration, reporting, and robust concert event management capabilities consistently ranked toward the lower end of importance.
For those outside the code-laden circle of making software systems play nice with one another, end-user issues are certainly easier to grasp. So it isn't surprising to see those issues rank higher as critical attributes but the lopsided nature of prioritizing those alongside back-end user issues should be a concern.
In particular, this sort of imbalance can lead to potentially dodgy outcomes if ticketing software providers are doing what they should by listening to customer input as the source for most product updates. The end results can lead to a ticketing solution that functions wonderfully and has many of the desired end-user features but at the sake of an accompanying Application Programming Interface (API) that inadequately facilitates integration with other software systems (not the least of which is the website). Consequently, by focusing too much on side of the formula, arts organizations may inadvertently drive up the costs of website development, not to mention their overall expenditures.
Need some more convincing? Andrew Taylor over at The Artful Manager published a wonderful piece on 4/5/2010 about just how vital APIs are to the arts. It provides a clear account of why APIs, and the discussions surrounding software development, are so important.
As someone who is intimately involved with designing a website and marketing software solution for arts organizations, I am a strong advocate of producing solid, reliable, and easy-to-use APIs. The quality of publishing platforms that capitalize on these principles is growing by leaps and bounds and arts organizations are in the right place at the right time to begin benefitting from these advancements. We'll look at that topic in more detail in a subsequent post.
In the meantime, read Joe Patti's post on the report, download the Ticketing Software Satisfaction Survey report, and give Andrew Taylor's post on APIs a read. You'll be glad you did and I can guarantee you'll begin thinking about software solutions from a broader perspective.
Postscript: It's no secret that one of the largest frustrations for some orchestras is the lack of control over whether or not they can even decide which ticketing software platform they want to use. Consequently, it will be interesting to see if this component finds its way into the Center for Arts Management and Technology's subsequent studies.