The recent conductor rant from the Richardson Symphony Orchestra that was caught on tape has produced an intriguing comment thread. One item that caught my attention was the notion that the group has been wrestling with their cash flow issues for some time and the decision as to whether or not this should be brought to public attention is one of the reasons for discord. As it turns out, this very topic was the source for one of my blog posts back in November, 2004…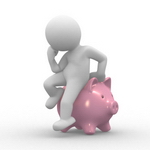 Entitled To Tell Or Not To Tell, the article examined the potential merits and pitfalls associated with announcing institutional money woes. Consequently, it seems the Richardson Symphony has been struggling with this issue for several years now and recent events add a noteworthy asterisk to the suggestions from 2004: just because a group decides to keep money woes under wraps doesn't mean it will stay that way.
In Richardson's case, a subsequent series of delayed payments prompted musician stakeholders to take matters into their own hands. As such, it would be good for groups to consider that even though it may be contrary to previous policy, there may come a time when going public in a way that allows you to control the tone and language of the message about money woes is the lesser of two evils when compared to letting someone else do it for you.