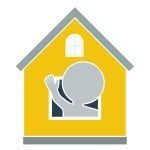 When the original poll results were published on 6/4/2010 I mentioned that we would revisit the results if there are any significant changes or an unusually large spike in responses. As it turns out, both have come to pass. Since then, the poll produced just under 800 respondents and that surge shifted the response ratios quite a bit…
Since then, a large percentage of those new respondents displayed sentiments toward orchestra musicians separating from the AFM (American Federation of Musicians) and forming a new union or remaining only if they are granted substantially increased levels of self determination. The end result tipped the majority responses away from Orchestra musicians should REMAIN in the AFM and work within the existing system to bring about changes they want so as to have that option drop 15 points and fall from first to fourth place.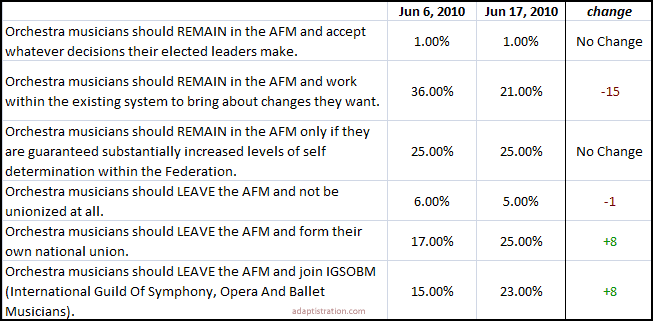 From there, respondents favored orchestra musicians leaving the AFM to form their own union or join IGSOBM (International Guild Of Symphony, Opera And Ballet Musicians) as these options experienced the largest gains in votes. Clearly, orchestra musicians and their representative conferences within the AFM are approaching a crossroad at the upcoming national convention. If you hear a loud crash coming from the Las Vegas area in a week or so, start checking out the AFM related blogs for details.