After awhile, the repetition associated with labor disputes can get pretty boring; each side tosses the same old accusations and language back and forth and the outcomes are pretty much unsurprising. It is almost as formulaic as Hollywood's never ending stream of buddy-cop or teenage-angst flicks. But every now and then, a group emerges to offer up something so crazy it would make the Mad Hatter whistle in awe. And just last week, the current Honolulu Symphony Orchestra (HSO) leadership tossed out an item so irrational, it left poor Mr. Hatter speechless…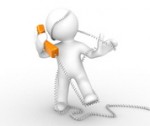 According to multiple media reports, the HSO has "accepted the resignation" of all rostered musicians. But here's the catch: none of the musicians seem to recall resigning. Although the HSO leadership has yet to respond to numerous media requests for additional details, the only explanation they've provided is a mass email announcement from society Chairperson Kimberly Miyazawa Frank stating the musicians are "organizing a new resident symphony orchestra staffed by Honolulu Symphony Orchestra musicians…Therefore, the [Honolulu Symphony Society] has accepted the resignation of these musicians as of July 13, 2010."
Since then, HSO musicians have provided numerous statements and even participated in a three minute live news segment to make it clear that they didn't resign and they are not planning to form their own ensemble. Frankly, stunned blinking would have been an acceptable response but the interviewer did a great job at using the time to bring the broad labor dispute into focus for viewers unaware of the situation's history.
If it wasn't for the fact that this was reported throughout several established outlets, I would have sworn I was reading a copy of The Onion. The only thing I can think of that led HSO leaders to this course of action is this little gem of an idea is so ill-conceived, it just might work. After all, sometimes extra-strength crazy can serve as a useful red herring.
Nonetheless, I have yet to encounter a collective bargaining agreement that prohibits member musicians from holding a contracted position in multiple ensembles. In fact, it's a fairly common occurrence in per service orchestras and most salaried musicians perform as rostered players in chamber groups.
So unless this is a part of some larger gambit (of which, I can't begin to conceive), the current HSO leadership can only expect to reinforce the increasingly obvious notion that they are in over their heads. Moreover, they may project exactly that image to bankruptcy court Judge Robert Faris during the next bankruptcy hearing in mid October.