The brouhaha sounding violinist Sarah Chang's recital at Orchestra Hall in Detroit came to an end when the soloist announced that she was cancelling due to private email messages that she characterized as crossing a line into physical threats and career intimidation. The Detroit Free Press reported the news in an article by Mark Stryker in an article published Sunday evening…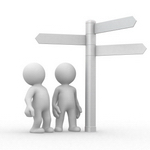 The article reports that there were no direct quotes from Chang but details surrounding her reasons were provided in a written statement and through Detroit Symphony Orchestra (DSO) officials. Chang's manager and DSO president Anne Parsons reportedly declined to comment although an orchestra official was quoted as saying they do not know the source of the private email messages that upset Chang. Her statement makes it clear that she ended up dealing with more than she bargained for.
"My original intention to bring music to the community has been derailed, and I have been unwillingly drawn into an inner dispute that does not appropriately involve me,"
You can get a good feel for just how deeply Chang was drawn into the labor dispute vortex by the sheer volume of outrage and pleas for her to cancel the performance in public formats which are all freely available. Here's a breakdown of what was being said throughout the social media landscape as of Sunday afternoon. Since the content below, there has been a landside of thankful comments expressing gratitude for her decision to cancel the recital.
Facebook
At Facebook, a Sarah Chang page the first comment of disapproval was posted on Friday, 10/8/2010 and since then there have been more than 200 comments, all of which urging Chang to refrain from performing at Monday's recital. Within all of those comments, there isn't a single message encouraging Chang to move forward as planned. Out of those comments, a few of note stand apart, including personal messages from DSO concertmaster Emmanuelle Boisvert, American Federation of Musicians (AFM) president Ray Hair, and International Conference of Symphony and Opera Musicians (ICSOM) chairman Bruce Ridge.
Sarah, we would have loved nothing more than to have had the privilege to perform all together again on the glorious stage of Orchestra Hall, finally open our season, honor our commitment, and dedicate our life's work to our faithful, wonderful and knowledgeable subscribers. Decision to strike is not made lightheartedly, rather a painful, calculated process to address an otherwise dire situation which you can read about on our web site at detroitsymphonymusicians.org. Please read management's last, imposed Proposal B, and other features. By doing so you will realize that offering your recital proceeds to our pension fund is pointless and rather a lie on a few fronts.

Proposal B imposes a freeze on our pension while it is being closed. All contributions to AFM pension have stopped. So unknowingly, you might be procuring management some proceeds to cover the cost of closing our pension. Also unlikely there would be proceeds at all since the recital has an underwriter, PVS chemicals, to help defray the cost. Most concertgoers would already be subscribers of ours having already purchased their season's tickets and exchanging during the strike to your recital. Maybe the Tweeter feed should have been to donate entire compensation and fee to musician's member fund. I implore you to have a look at our web site to comprehend the philosophical divides between the parties before you make your decision.

Meanwhile you are more that welcome to attend our Detroit Symphony Musicians concert, at Temple Beth El, Sunday night. It would be a nice gesture. In the near future you are more than welcome to volunteer your participation in our upcoming concerts to promote and provide visibility to our fight and our cause.

Respectfully,
Emmanuelle Boisvert
DSO Concertmaster
To Sarah Chang – On behalf of nearly 90,000 members of the American Federation of Musicians of the United States and Canada and on behalf of musicians throughout the world all who are watching your actions with profound interest, we hope you will make an honorable and just decision and refrain from performing in Detroit until the current labor dispute between our organization and the orchestra's management is resolved.

Thank you for your courtesy and cooperation in this matter.
Ray Hair, International President, American Federation of Musicians of the US and Canada
TO: Ms. Sarah Chang
FROM: Bruce Ridge, Chairman, International Conference of Symphony and Opera Musicians (ICSOM)

Ms. Sarah Chang
Opus 3 Artists (New York)
470 Park Avenue South, 9th Floor North
New York, NY 10016

Dear Ms. Chang,

I write on behalf of the members of the International Conference of Symphony and Opera Musicians (ICSOM), who are 4200 orchestral musicians from America's top 51 orchestras, many of whom you have performed with throughout your wonderful career. The musicians of ICSOM are deeply distressed that you plan on performing a recital in Detroit on Monday evening, thereby effectively replacing the musicians of the Detroit Symphony Orchestra as they take a courageous stand to preserve their great institution.

The orchestral musicians of America prevail upon you to please cancel your appearance, and instead join the musicians outside the hall as they spread their positive message of advocacy for their orchestra and their city. Please do not stain your illustrious career by replacing musicians as they seek to serve their community and feed their families.

The musicians of America's orchestras would view your refusal to perform as an incredible show of solidarity, support, and friendship. You can truly affect the future of symphonic music in America in a positive way by cancelling your Detroit recital. Perhaps no one has a greater opportunity to be a true advocate for the arts than you do at this moment, as your show of solidarity would receive praise from musicians across the world.

Hopefully,
Bruce Ridge, Chairman
International Conference of Symphony and Opera Musicians (ICSOM)
At the DSO Facebook page, there are far fewer comments about the recital but all of those urge Chang to cancel. The DSO Musicians' Facebook page contains comments of similar nature and volume as those at the Sarah Chang page.
Twitter
Sentiment at the bite-size social media platform can be followed by searching for tweets that reference Sarah Chang; i.e. @sarahchang or searching for "Sarah Chang." Due to the fluid nature of Twitter communication between source points, discussion threads are a bit harder to follow but the general sentiment is one of surprise at Chang's decision to schedule the recital while the work stoppage is in place.
Violinist.com
There's a good bit of discussion going on at one of the largest hubs for violin oriented shop talk. Violinist.com's founder and editor, Laurie Niles, posted a blog entry on 10/9/2010 that states Chang's decision to schedule the recital while the DSO musicians are on strike has significant meaning.
Does this matter? Does it matter if Sarah Chang plays a recital, while Detroit Symphony musicians are out on strike?

Yes, it matters. A lot. If she plays the recital, she will be crossing the Detroit Symphony musicians' picket lines. This is a major action with lasting symbolism. Instead of standing in solidarity with her fellow musicians, she would be standing against them, working in place of striking workers. Instead of taking the opportunity to defend the actions of these musicians, she would be subverting those actions and sending the message to the audience: it doesn't matter, I'll play for you anyway.
Comments to Niles' article have been more reflective than those at Facebook and Twitter and although the discussion board thread at violinist.com on this issue contains more outright support for Chang and her decision, the majority opinion is not dissimilar from what is expressed elsewhere throughout social media outlets.
One discussion board comment goes so far as to not only support Chang's decision but to levy blame on the orchestra musicians and their union.
From Frank-Michael Fischer
Posted on October 10, 2010 at 09:19 AM

I wonder who asked Sarah Chang for permission to betray her by walking out and leaving her alone with the concerto? If she gave permission then her recital would be questionable. If not and being in her – hopefully enlarged – shoes I would hire the best available conductor-pianist and perform the original program. Then I'd establish a foundation to start a fund raising campaign to establish either union free orchestras or orchestras where all players would be fired automatically the moment the orchestra goes on strike letting down a musical partner.

Who is Bruce Ridge not finding a world of apology but demanding certain behaviour from Sarah Chang? He may be heading a legal organization. But a decent one???

FMF
Traditional Media
Lest we forget that not all discussion takes place online, the Detroit Free Press published an article by Mark Stryker on 10/9/2010 that predates the cancellation and examines Chang's decision to perform the recital. At the time this article was written, there were more than 50 comments to the article's online version.
Unlike the social media outlets mentioned above, these comments can be submitted anonymously via pseudonym and the majority of opinions focus more on traditional and stereotypical labor/management arguments than the particulars of the situation.
Conclusions
Clearly, the bitter tone in Chang's statement is a strong indication of how much emotion is involved in these matters. It comes as no surprise that the situation ended badly as soloists usually avoid this sort of conflict.
Alleged physical threats aside, the potential for career intimidation against Chang are clear: there's very little orchestra musicians can do to directly influence her livelihood as a violin soloist. Chang isn't a member of the AFM and I can't think of a single collective bargaining agreement that provides musician stakeholders the authority to reject or effectively black-ball any guest artist (but someone correct me if I'm wrong). Consequently, musician stakeholders won't be able to employ any direct influence in that fashion. At best, they'll have to be content with channeling any ire by being callously professional in their orchestra related interaction with Chang.
At the same time, we all know that things in this business are not so black-and-white and the realm of political influence can be substantial not to mention vary wildly from one institution to the next. As a result, the dynamic impact of Chang's decision will likely unfold in ways no one can predict.
If there's a lesson to be learned here it is one that reinforces why soloists and conductors stay away from situations like this. If there was any doubt about this, we now know it was misplaced.
As Chang declared in her statement, the DSO labor dispute did not involve her but the only way for her and any other guest artists to make sure it doesn't is to follow the traditional tried-and-true path of going out of the way to accommodate short notice planning in order to reschedule canceled concerts. Likewise, they may donate some or all of their fees for a benefit or other type of special post work stoppage concert event.
This sort of win-win activity serves to heal the fractured organization in more ways than one.
---
Postscript: I stopped by Arts Journal this morning (10/11/2010) and noticed the following headline they wrote in conjunction with the Detroit Free Press article announcing Chang';s decision to cancel the recital: "Sarah Chang Cancels Detroit Recital, Claiming Intimidation by Striking Musicians." I want to point out that this is a gross misrepresentation of the facts as reported by the Detroit Free Press. Nowhere in Stryker's article does he write that Chang or DSO representatives claim that the email messages Chang received via her website were from any of the Detroit Symphony musicians. Arts Journal should immediately revise the headline and issue an apology to Stryker, the Detroit Free Press, Chang, the DSO, and the DSO musicians.
Update: Arts Journal has since edited the headline to read "Sarah Chang Cancels Detroit Recital, Claiming Intimidation" but there is no apology or other form of mea culpa acknowledging the change.