Just when you thought the progress of labor disputes in a tough economy were set in stone, something comes along to shake it all up. In Detroit, that dynamic variable was the impact of social media on altering the course of even the best laid plans, such as the decision of a violin soloist to cancel a recital that would run head on into a musician picket line. Since then, there has been some excellent commentary throughout the culture blogging community…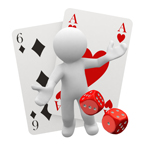 Over at Sticks and Drones, conductor Bill Eddins wondered about the potential impact of a nasty labor dispute being waged openly in unfiltered social media outlets. Bill's concerns are undoubtedly well placed but I do know that the unknown quality is dynamic enough that most of us would have an easier time predicting lottery numbers than accurately forecasting quantifiable impact.
At The Dutch Perspective, Marc van Bree posted what has to be one of the best examples of a dispassionate, productive post mortem into the use of new media and labor disputes within the orchestra business I've ever had the pleasure of reading. Head's up, it is just north of 2,600 but don't let that discourage you. Everyone in this business would do themselves a favor by setting aside the time to read what Marc has to say.
He has some excellent ideas about how new media can actually serve a dual purpose of advancing either side's position but simultaneously make it easier to engage the healing process after a dispute is concluded. Marc wraps up by including all sorts of hands-on, useful goodies.
Before the situation in Detroit blew up, Holly Mulcahy at Neo Classical posted what in hindsight would have been an enormously useful piece about the do's and don'ts of orchestra/patron Facebook interaction.