During every orchestra website review, several orchestras deserve special recognition for how well they satisfied evaluation requirements as well as demonstrating particular originality and creativity for specific website components, regardless of overall score. As such, the Special Recognition Awards are designed to highlight individual achievements and promote them as benchmarks within the field…
Category 1: Performance Schedule
When it comes down to it, the KISS principle (Keep It Simple, Stupid) is almost always the way to go when trying to quickly convey basic performance information. To this end, orchestras that avoid confusing complex with complicated deserve notice. One method that has risen to the top is the simple graphic calendar that displays basic concert info via left-click and then offers multiple action options. The explosion of jQuerry, HTML5, and CSS3 based tools over the past year has opened up a veritable frontier of user friendly functionality via simple programming that allows orchestras to design a highly dynamic calendar that allows patrons to access critical info, buy a ticket, or visit a separate event page without bogging the homepage down in content overload.
When applied on a full page scale, this sort of functionality allows interactive calendars to fit side by side with traditional text based event lists all within a tidy screen footprint. The Chicago Symphony put this to good use by creating navigation icons that allow users to browse the graphic calendar by single and multi-month views. When users visit an individual event page, they have similar icon navigation options that allow users to flip from a single event, event grid, or event list view. All of this is enhanced by judicious use of previous/next event arrows which let users scroll from one event, or the entire index view, to the next.
On the smaller budget end of the scale, Spokane Symphony shows just how flexible calendar widgets are by using theirs to display a large amount of info for each event along with several action buttons and a list of additional performances. When it comes to individual event pages, Orchestra Iowa deserves a special nod for a second year by making good use of a consistently formatted "what, where, when, and cost" sidebar for each of their events. The clean layout and design efficiently convey important information and help returning visitors quickly find the most common information.
When it comes to sliders, the Chicago Symphony website has successfully refined user interface design by incorporating a multitude of sliders throughout the entire site. Consistent graphic formatting and presence of navigation arrows make them easy to spot and the snappy performance helps keep users engaged.
Category 2: Purchasing Tickets
Hands down, the Chicago Symphony cleaned up in this category. Not only did they provide individual seat selection for single ticket and subscription purchases via an interactive seat map, but the process was fast. A slick design structure allows the entire real time availability seat selection module to function in a popup window. Ticket buyers can even see which sections are sold out and available by mousing over the section map window.
Once seats are selected, users can continue browsing the site or go to the checkout. For the former, a little countdown clock appears at the top of the header bar to reminder the user how long their seats will be reserved. Overall, it is a well designed, slick system; even the little "processing" graphic incorporated the orchestra's bass clef logo. The only wrinkle in the process is the speed bump at the final step that requires a user to create an account.
As a sad nod to reality, the Nashville Symphony's uber cool interactive seat selection feature is temporarily offline until the organization completes repairs to Schermerhorn Symphony Center following the massive floods that pummeled the city in early summer.
The number of smaller budget orchestras offering individual seat selection functionality continues to grow. Since the majority of these groups use the same platform from Choice Ticketing Systems, no one group stands out but the important part is that more groups are providing this critical offering.
Category 3: Making Donations
The New York Philharmonic earns an award for coming up with a clever way to illustrate donor benefits with each giving level via their "Find Your Level" slider. As donors drag the slider up and down, the respective benefits change. Although it is a simple idea it is snappy and downright fun to use. Overall, it's a very clever tool.
The Chicago Symphony earns another award for utilizing the benefits of microsites to boost corporate sponsorship development. At a time when corporate sponsors are down for most groups, putting together a simple corporate sponsorship microsite designed to illustrate the tangible benefits of sponsorship is a terrific asset for development professionals. The only smaller budget groups to earn the maximum available points for this category included Orchestra Iowa and Spokane Symphony and for that alone, they deserve special recognition.
Back for a fourth year of special recognition is the Los Angeles Chamber Orchestra's "Sound Investment" program which allows potential donors to contribute toward a special new music fund. Orchestras of all budget size can learn from the LACO's example and dedication toward funding new music programs.
Category 4: Orchestra Information
In an age where so many voices seem to be talking about improving community connections, it still seems odd that the one category which measures the quality and quantity of musician information, institutional contact information, and institutional transparency information is the one with the lowest average overall point ratio.
Nonetheless, this category is one where there are no limitations on how well any orchestra can perform. For example, Symphony Silicon Valley has an excellent list of chair sponsors alongside chair sponsorship opportunities on the musician index page. The San Antonio Symphony earns its first special recognition award for introducing player profiles alongside traditional bios for most of the musicians. However, the king of musician engagement is the Oregon Symphony which pioneered the format of providing expanded musician information within the parameters of traditional bios by adding "Musician Moment," "Player Portrait," and "Musical Legacy" features.
The San Diego Symphony deserves special kudos for a second year in a row for being the only US orchestra to post bios for every member of the board. The Philadelphia Orchestra and Knoxville Symphony were the only two orchestras to provide a dedicated contact email for their respective board.
One positive note is the increase in orchestras providing institutional transparency information for 2010; on the other hand, those orchestras still comprise a minority of those reviewed. The Dallas Symphony, Philadelphia Orchestra, Fort Worth Symphony, Houston Symphony, Toledo Symphony, and West Virginia Symphony
all earned perfect scores on providing institutional transparency documentation.
Category 5: Dynamic Content
Social media content continued to explode throughout orchestra websites and the numbers of groups posting links to their social media pages increased considerably. The St. Louis Symphony stands apart from its peers for providing the best variety of RSS feeds for concert events (including a separate feed for free community events), public relations content, and blog posts. The
Los Angeles Philharmonic's apps page is a great example of how to go beyond simply offering an app by including a variety of additional app related goodies for each major smart phone platform.
The Utah Symphony & Opera continue to provide an excellent clearinghouse page of social media content. Branded as a Fan Center, users can find everything social media related to the organization on a single page. At the same time, use of third party applications to display information via a ham-handed widget interface is a practice that may be on a downslide as many outlets offer increasingly flexible APIs that allow organizations to easily design and integrate their new media content directly into the institutional website without disturbing the organization's branding elements.
Of course, San Francisco Symphony deserves special recognition for being a social media powerhouse among US orchestras. If a classical music version of The Matrix is possible, the San Francisco Symphony will surely be the first to plug in (I'll be #2). The Pittsburgh Symphony also deserves a nod for a nice selection of ringtones and incorporating retweet and social media sharing icons on content throughout the site.
Category 6: Functionality
The Spokane Symphony earns another award for a very simple but effective design that incorporates a series of "Plan Your Evening" links in the left sidebar that display shortcuts to related items such as parking, dining, accommodations, and tickets together on the homepage. In short, it's all the stuff patrons usually hop onto a website for at the last minute or when initially planning a night out.
The Los Angeles Philharmonic deserves special recognition for the substantial improvements to their website this year by taming what used to be a wild collection of information into a much friendlier user interface. Likewise, there is a good bit of related information that is automatically populated throughout the site in appropriate areas such as listing all of the concert events for conductors in the sidebar of their respective pages. Likewise, this was the only US orchestra that offered a considerable amount of content in a language other than English.
The Elusive Award
Ever since the inaugural orchestra website review in 2004, there has never been an orchestra that provided media contact information for a musicians' representative. The business is filled with those who like to talk about eliminating the "us against them" syndrome but apparently no one out there is willing to take the first step in putting their money where their mouth is by listing a name and contact info for an elected musician representative. Is anyone willing to be the first for the 2011 review?
Tomorrow's article will wrap up the US reviews with the Best and Worst of 2010.
---
The Venture Platform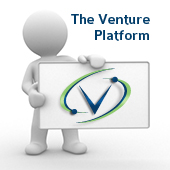 One of the byproducts from conducting the Orchestra Website Reviews for so many years, listening to so many marketing and IT professionals pinpoint their frustrations with developing an online presence, and working directly with numerous groups on these efforts is a precise knowledge of what arts organizations need to improve those efforts. Over the years, I've searched for a way to bring all of this together by creating a system designed especially for performing arts organizations and over the past season that goal was finally achieved with the release of The Venture Platform.
I am enormously proud of what Venture has to offer and I firmly believe it will have a positive impact on how performing arts organizations will successfully present their concert schedule, sell tickets, facilitate making donations, provide organizational information, and utilize dynamic content on a platform that's designed especially for their needs.
Read more about Venture and how it relates to the Orchestra Website Reviews from Monday's disclosure article.