In the wake of last Friday's informal discussions, the management and musicians of the Detroit Symphony Orchestra (DSO) are no closer to resolving the month long work stoppage than they were since the first day of the strike. According to reports in the Detroit Free Press and Detroit News, the discussions produced no breakthroughs and since then the DSO has canceled concerts through November 28, 2010…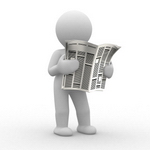 It is worth pointing out at this juncture is some intriguing discussion points that have popped up throughout the traditional media and cultural blogging community.
Noah Ovshinsky, from WDET News, produced a segment that examines the DSO strike alongside the St. Louis Symphony Orchestra (SLSO) work stoppage from 2005. In addition to a number of quotes from me, Ovshinsky includes insight from retired SLSO principal trumpet, Susan Slaughter, Classic 99 radio host, Ron Klemm, and St. Louis Post Dispatch critic, Sarah Bryan Miller. Miller was the only voice in the group to predict that musicians will have to stay put "because they have nowhere else to go."
Listen to the entire segment:
The 11/9/2010 edition of the Detroit News published an article written by Michael Hodges that contains a similar outlook from Susan Elliott, critic, commentator and editor of MusicalAmerica.com.
"Musicians always say good players are going to go elsewhere," said Elliott. "But my question is — where would they go"
Although it might seem as though options are limited, we're in a very unusual point in history for larger budget organizations in that there are more openings now than ever before. Even the New York Times took notice in July with an article by Daniel Wakin that explored the numbers of openings throughout a myriad of top tier US orchestras.
So in the immediate sense, the pickings many not be as slim as conventional wisdom might dictate and for better or worse, it will likely have some sort of impact on the DSO work stoppage.
In the cultural blogging community, Robert Levine cast a speculative eye on the recent informal discussions in a post from 11/8/2010.
It appears, though, that "willingness to talk" is not the same as "willingness to negotiate":

"There has been no progress,"" said cellist Haden McKay, a spokesman for the musicians. He declined further comment, citing a news blackout that had been instituted as part of the ground rules for the talks.

DSO president Anne Parsons put a slightly more positive spin on the day, saying the sides made "modest progress by having a full discussion of the issues." The two sides agreed to speak by phone over the weekend about the possibility of scheduling another meeting.

One could speculate that Parsons' claim that progress was made by re-hashing what must be all-too-familiar ground to the negotiating teams might indicate that the management and/or board is feeling some pressure to at least look as if they're trying to get this thing ended. But it would only be speculation uninformed by any knowledge of the specifics.
What do you think?

Are the stakes too high for either side to be playing (games) with fire?

Does the unusually high number of openings throughout large budget orchestras have any impact on labor dispute's outcome?


Will things get wrapped up by the holiday season?