On 1/26/2011 the Detroit Symphony Orchestra (DSO) executive committee will meet to "evaluate the merit of suspending the remainder of the 2010-11 season, as well as indefinitely deferring the announcement of the 2011-12 season, until a settlement can be achieved." This step is right on schedule as most orchestras need to pull triggers on major decisions related to season planning during the first two months of the calendar year…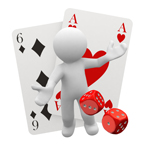 Assuming the DSO and its musicians fail to reach an agreement before the 1/26/2011 meeting, we could see an announcement from the DSO cancelling the rest of the current season in as soon as two weeks. Currently, both sides have ratcheted up efforts to agitate pressure points with the musicians protesting at the North American International Auto Show and the DSO making the public announcement threatening to cancel the rest of the season.
According to recent reports in the Detroit News by Michael Hodges and the Detroit Free Press by Zlati Meyer, the musicians are asking some of the DSO's larger local sponsors to withdraw funding and request that the DSO remove their logos from online and print promotional material until a new agreement is signed. The musicians attended the auto show to draw attention to requests made to Ford Motor Co, General Motors, Chrysler and even Honda, however, the musicians intend on focusing similar requests to all of the DSO's corporate donors.
In a news report from 1/10/2010 Crain's Detroit, musician spokesperson Haden McKay clarified their strategy.
"What we're trying to say is if you're going to make contributions, and we want you to, do it when the orchestra is performing."
A few days before the musicians' auto show action, the DSO turned up the heat on their end by issuing a press release on 1/7/2011 to announce the cancellation of concerts through 1/16/2011 as well as the notice about potentially cancelling the remainder of the season. Likewise, they initiated a common technique during labor disputes of replacing starting annual wage offers with overall compensation figures.
At the same time, it pays to remember that a lot can happen in the space of two weeks but the fact that both sides in the conflict are demonstrating that they are willing to consider and endure long term damage in order to gain leverage in the dispute isn't a positive sign that things will wrap up any time soon.