News out of Louisville indicates that although the Louisville Orchestra (LO) musicians were initially only paid a portion of the compensation owed following the bankruptcy ruling last month, the orchestra is now looking to receive advances against future seasons' endowment allocations from the organizations that govern the orchestra endowment…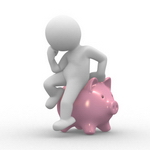 The 1/29/2011 edition of the Louisville Courier-Journal reports that this option was suggested by the bankruptcy judge but whether or not additional advances could be forthcoming is unknown. In Syracuse, the 1/26/2011 edition of the Syracuse Post-Standard published an article by Melinda Johnson that reports the Syracuse Symphony Orchestra (SSO) recently announced that without an influx of $445,000 over the next month, the orchestra won't be able to meet expenses and that is even after musician concessions that materialized over the summer.
On the very same date, the Louisville Courier-Journal published an in-depth article by Elizabeth Kramer that reports on the impact of the economic downturn on the field as a whole. What's fascinating about Kramer's article is that although it touches on most of the usual suspects (Honolulu, Detroit, etc.) and even includes the usual "yep, money is tight" comment from a League spokesperson, it does a wonderful job at focusing on how organizations that have endured collapse have recovered. Similarly, the article also includes a healthy dose of inadequate revenue infrastructure vs. economic downturn perspective from Michael Kaiser.
But Michael Kaiser, president of the Kennedy Center in Washington, D.C., and author of a book about reviving financially strapped arts organizations called "The Art of the Turnaround," said that sometimes the problems are compounded by the failure of orchestras to respond more quickly to a changing financial situation.

Many "have not built the fundraising bases they need to support themselves. They've relied too much on earned income, and when earned income goes away, they're in trouble," Kaiser said.

Also, as audience members have died or moved away, many orchestras have not done what's necessary to establish a substantial new audience.
All in all, Kramer's article does a very good job at presenting as close to a dynamic examination of these issues as is possible in a limited space format such as print newspapers. In the end, there are a number of stories out there about groups which had adequate revenue infrastructures in place to deal with the economic downturn. I promised to write about one of those groups, the Nashville Symphony, at the beginning of January but an overload of work has prevented me from completing a worthwhile article. Regardless, I'm looking to have something ready before the end of this month so in the meantime, we'll have to keep an eye on some of the hotspots.