The turmoil in the Middle East has had a strong impact on the price of oil and as a result, gas prices are starting to spike. What this means for the field is a new round of increased difficulties with attracting worthwhile per service and substitute musicians…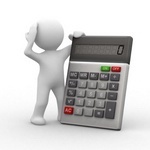 Although gas prices have decidedly more impact on per service and gig orchestras that rely on importing a number of musicians from remote locations, larger budget groups looking for short term savings in reduced substitute pa and asking musicians to shoulder increased travel costs for run out activity will have to begin considering a wider dynamic impact.
During the gas price spikes in 2008, I designed the Gig After Gas Online Calculator and ever since, it has been a steady hit with readers. In a companion article from that same time, we examined how musicians and managers can use the calculator to determine the value/competitiveness of any particular job offer or pair of offers. The article included a trio of in-depth examples that are as useful now as they were then.
But times change and after two years of useful feedback, the Gig After Gas Online Calculator was ready for some updates so I'm pleased to introduce the reloaded version for 2011.

The latest version contains all of the useful features and functionality from the previous calculator as well as a larger workspace and several user defined revenue and expense fields that can be added to the original calculations. The latter are especially useful in that they offer a way for users to include items such as travel pay, cartage, lodging expenses, meals, and other per diem items.
So head on over to the Gig After Gas Online Calculator reloaded page and give the revised calculator a spin!