I know, I know; we've all been wondering about the details from the Detroit Symphony Orchestra (DSO) tentative agreement. But I'm here to rain on the parade a bit by saying that you will be better off by exercising a little patience and be at least a little bit afraid to rush in where angels fear to tread. Here's a list of reasons why…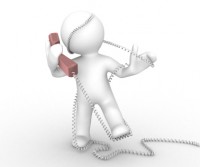 Detail overload. The average collective bargaining agreement produced by a typical contentious labor dispute is filled with dozens, if not hundreds of changes. And we all know the DSO fight was anything but typical. Consequently, you can expect to see hundreds if not thousands of changes to the contract's language. There's no way they can be summed up in tidy sound bites or monosyllabic bullet lists.
WTF does that mean!?! And with so many changes, you can all but guarantee that a good bit of the new language, much of it written and edited in a hasty and less than ideal environment, will generate more questions than it answers. For example, I had an opportunity to review some of the proposed community service language from previous take-it-or-leave-it offers and I can attest to the fact that it was a daunting pile of bewilderment.
2 + 2 = 5? Anyone hoping for nice, neat compensation figures to help determine the outcome from the war of wages is going to be disappointed. Provisos, potential retroactive payments, optional pay, electronic music guarantees, changes to seniority formulas, tiered wage scales, options pay rates, and much (so very much) more will make it impossible to get a firm idea of compensation value until the full contract is available for a comprehensive analysis. End of story.


Side effects include dizziness. I'm going to go out on a limb and predict that this agreement isn't going to be announced to the world at large with management, executive committee members, and musicians strolling into a press conference arm in arm wearing nothing but smiles and sunshine. Consequently, you can expect many if not all of the early details will be delivered through the very same spin filters we've all been subjected to over the past several months. Consequently, you shouldn't believe anything until you see it in unedited black and white contract language in all of its wordy glory.

At the same time, none of this means there won't be a few key items of note worth looking for once the real, verifiable, details emerge. Here are a few items you should be thinking about that unlike some other equally serious issues in the dispute, have far less flexibility when looking for solutions:
Begin with the end. One of the musicians' strongest demands throughout the conflict was recovery; meaning, the level of base pay level at the end of the final year of the contract term. If it isn't in the ballpark musicians have been pushing for, there will be questions.
Last man standing. Management played some serious hardball to remove the principal librarian as a defined member of the collective bargaining agreement. In short, they didn't think the position in musician-y enough; it's just musician-ish. In fact, this was one of the cornerstones behind why the musicians rejected management's last, best, and final (ha!) offer via ratification vote last month.
Separate but equal. Another item where management invested a great deal of moral capital was creating a tiered pay scale; one for existing musicians and a lower scale for incoming musicians. I was shocked to see the DSO musicians warm up to this idea in some of the earlier exchanges and it will be telling to see whether or not this item made it into the final agreement.
So if you must scour every last word written about early details, please do yourself and everyone you talk to about this a huge favor and first, keep the above lists handy at all times and next, don't jump to conclusions. You'll be glad you did.