First up, on 4/3/2011 the New Jersey Star-Ledger published an extensive article written by Mark Mueller about the unfolding legal troubles which have contributed to violin dealer Dietmar Machold's fall from grace. Among other items, the report recounts Machold's involvement with the New Jersey Symphony Orchestra's (NJSO) Golden (Pyrate?) Age instrument deal that soured mere weeks after being plucked from the vine. Mueller calls it a "recurring bad dream for the NJSO" and rightly so…
The NJSO's deal contributed in large part to the organization's financial troubles that have resulted in a series of extensive budget cuts that continue to hobble the orchestra. If that weren't enough, the deal attracted a tidal wave of questions focused on the orchestra's governance and oversight.
The 2003 [Golden Age instrument] deal was the most audacious ever undertaken by an orchestra, and it nearly bankrupted the NJSO. It also drew the scrutiny of the FBI and the Internal Revenue Service, which were looking into a pattern of massive tax write-offs by Axelrod. (full article)
If nothing else, the NJSO deal should be warning enough to the entire field about moving too quickly into new business models: don't skim on the due diligence and do your research.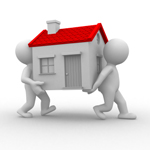 Speaking of new business models, the second item of note comes from another piece of retrospection, this one appearing in the 4/6/2011 edition of South Florida Classical Review where David Fleshler takes a long, hard look at the five year old Cleveland Orchestra (CO) residency in Miami.
Fleshler dives head first into the good, the bad, and the in-between surrounding the residency's impact on the Miami area. On one hand, no one seems to be complaining about the orchestra's artistic levels (yep, they sound good), but on the other hand it is clear that the CO's claims of being a boon to local philanthropic development ring hollow in the ears of some South Florida arts executives.
A top administrator at a leading South Florida music organization, who preferred not to be identified, firmly believes that Cleveland's Miami residency has had a major negative effect on local institutions.

"There is no way that you can raise millions of dollars every year for the Cleveland Orchestra without impacting fundraising for the other arts organizations," he said. "Miami is still a limited-size pie. And they're getting a huge share.

"I wish I could say that the pie just got bigger. It didn't. The banks and foundations who made the choice to give to them at the same time made the choice not to give to others."

More damaging still, he believes, is that the Cleveland Orchestra's presence prevents any burgeoning initiative for a new symphony orchestra to replace the Florida Philharmonic. "Having them here will not allow any spark for a professional, full-time orchestra to ever catch fire."
You can't get much clearer than that.