Set aside Monday, May 2, 2011 on your calendar as that marks the official launch of Adaptistration Jobs, the jobs board for admin positions in orchestra, opera, and chamber organizations of all budget sizes. It is a completely free service; meaning, it's free to post jobs, free to search, and free to apply. No limits and no tricks, just an incredibly powerful, straightforward jobs board that is super easy to use…
General Features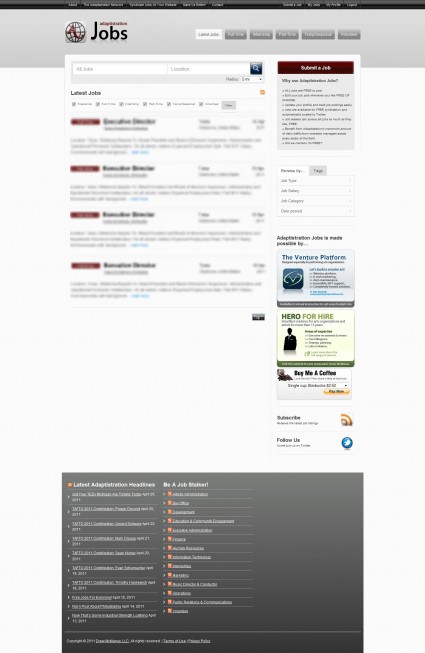 To start off, just because the site is free that doesn't mean we're going to pummel you with adds, pop-ups, and other annoying garbage that make actually using the site a whopping pain in the neck. The jobs board is my way of giving something back to the entire field. To that end, there are only two advertisements; one for my consulting services and one for The Venture Platform. Each is located in the right sidebar and measures 260×195 px each (which is pretty darned small) below those, you'll find a coffee tip jar so you can share the love if the site is something you appreciate.
Consequently, the jobs board retains a clean, easy to use interface and you'll never have to worry about something getting in the way between you and posting/searching for jobs. But don't just take my word for it, check out the homepage screencap to the right.
Now, let's take a look at some of the actual features. There are six job types, each with 16 job categories and we can create new types and categories at any time as needed.
[one_half]
Job Categories
Artistic Administration
Box Office
Development
Education/Community Engagement
Executive Administration
Expendable Minion (yes, we have a sense of humor)
Featured
Finance
Human Resources
Information Technology
Internships
Marketing
Music Director/Conductor
Operations
Public Relations/Communications
Volunteer
[/one_half]
[one_half_last]
Job Types
Freelance
Full-Time
Internship
Part-Time
Temp/Seasonal
Volunteer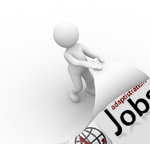 [/one_half_last]
[one_half]
Features for Job Posters
Streamlined account creation: The login and account creation page is built right into the job submission wizard. This reduces the number of clicks you have to make which in turn, cuts down on how long it takes to post your job opening. It also makes a smoother overall user experience.
Unlimited job listings: That's right, post as many jobs as you like as often as you want.
Online application: Job seekers can apply for your openings right from the job post. The application material will be automatically delivered to your account address on file.
Optional Featured Listings: If you want your job post to stand out, we offer an optional featured listing upgrade for a one time flat fee of $25.00 per job. This upgrade places your job at the top of every list, regardless of user defined search filters as well as provides a background color to stand out from the remaining jobs. The upgrade is good for as long as the job post is active.
Manage all listings from a single user dashboard: Every single job poster gets their own personalized job listing management dashboard. This allows them to see all their current, expired, and pending job listings. They even have the ability to take down & and renew their existing jobs.
Automatic Job Relisting Messages: After a job posting expires, each job poster is sent an email with an option to relist. The link takes them to their dashboard where they can activate the extension. The job will then automatically be relisted since it was already approved.
Automatic Twitter posts: each new job is automatically posted at the Adaptistration Jobs twitter feed, @AdaptiJobs.
Automatic RSS Feed: Job seekers can subscribe to individual categories and/or the entire site via RSS feeds, allowing them to instantly see the latest job listings.
[/one_half]
[one_half_last]
Features for Job Seekers
Multiple word search features: search by keywords, city, state, organization name and more
Radius search: Looking for a job close to home? The radius search option allows you to do just that. It's accurate and can be drilled down to as few as five miles.
Filter Away: You can filter the listings by job posts in real-time right from home page. Moreover, you can browse by job type, salary range, category, date posted, user defined tags, and state.
Apply online: That's right, you can submit all of your application material, including file uploads, right from each job post. You can also print out a hard copy of each job post.
Instant job notification: Never miss a job opening by subscribing to the Adaptistration jobs Twitter feed (@AdaptiJobs) or any one of more than a dozen preconfigured RSS feeds (one for each category and more).
Unlimited browsing and applications: There are no limits, throttling, etc. You can dig through job posts as often and as long as you like.
Social sharing: You can post each individual job to your Facebook and Twitter accounts via the handy share links at the top of each job post.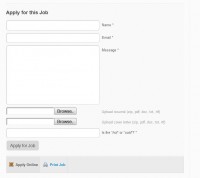 [/one_half_last]
Who Can Post Jobs?
In short, anyone. Orchestra, chamber music, and opera organizations of any budget size can post their openings. Even individual artists can post administrative openings (think freelance, one off help for specific projects) to solicit work from consultants if desired. Moreover, you don't necessarily have to be a 501c3, the jobs board is open to all classical music organizations, including service orgs.
In order to get your openings posted by Monday, send me an email message and I'll forward along the super secret link where you can create your account and get your openings posted. So don't wait, get in touch today and feel free to let me know if you have any questions etc. before posting your jobs.
[one_half]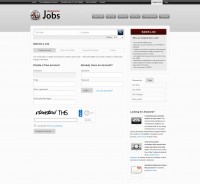 [/one_half]
[one_half_last]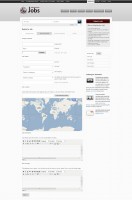 [/one_half_last]
Syndicate Jobs At Your Website
If you're interested in replacing your existing jobs board or starting a new one but aren't thrilled with the idea of spending time and treasure on getting it up and running then no worries, Adaptistration Job is here to help, and best of all it's free for nonprofit organizations. Inserting job posts on your site is as easy as taking advantage of our many RSS feeds.
There aren't many restrictions but one we have to be firm on is you must be a nonprofit organization to take advantage of the feeds free of charge. If you run a commercial or sole proprietor website, we're happy to chat with you about setting up a fair fee schedule to use the feeds but please don't let us catch you using them without permission (I can promise it won't be worth the risk).