On 5/27/2011, WQXR published an article by Corinne Ramey that examines when musician openings in orchestras go unfilled. Ramey does a great job at covering the issues related multiple season vacancies created by mutual agreement between the orchestra association and the musicians. At the same time, there are occasions when long term vacancies are the result of what are perhaps best described as the artistic equivalent of a Mexican Standoff…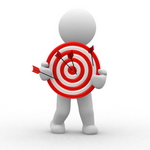 If you've been in this field long enough, you hear the stories about audition committees and music directors playing this game of artistic standoff and they almost always have far more to do with flawed relationships than anything of merit. One thing most people agree on is long standing vacancies, regardless the reasons, have a definite expiration date before they begin to inflict a negative impact on an orchestra's artistic cohesion.
So not unlike any other temporary measure to help manage debt, leaving positions temporarily unfilled is certainly a useful limited use tool to manage crisis but it can quickly become more trouble than it's worth if wielded by the wrong hands.