Big or small, a new revenue stream is a new revenue stream. And if you can tap into it without investing any real time or treasure then all the better, right? What it you could have all of that and the new revenue stream would also improve operation efficiency? In short, I've got two words for you: monetized auditions…
No, I'm not talking about charging application fees or any other type of unethical practice that does nothing more than nickel-and-dime audition candidates. Instead, let's look at the current audition system to see if we can't apply a technology solution that will:
improve administrative efficiency (i.e. cost savings through improved productivity)
provide an improved audition experience for candidates.
increase the likelihood of attracting even higher levels of candidates.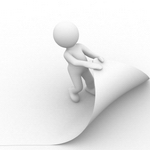 If you've ever worked as a personnel manager, you already know that one of the more common requests from audition candidates is to be scheduled on certain days or times. Sometimes the requests are rooted in nothing more than baseless self-interests but in other cases they are quite sincere, especially if a candidate is juggling existing work in order to attend an audition and the ability to add some confidence to scheduling is a tremendous help.
Regardless the reasons, entertaining special requests can turn into a tremendous time suck for the audition coordination staff. Dozens of email messages, phone calls, etc. per request can turn into hundreds in short order. It won't take long for the situation to degrade into a mess where a sincere effort to help turns into a situation that makes no one happy.
But imagine an online system that allows candidates to reserve a spot in a specific audition block via a nonrefundable fee on a first come, first serve basis through a completely automated system. This is precisely what is being put into place this fall as a feature for The Venture Platform. So if you're a current Venture user, it's on the way and if your group doesn't use Venture, well, why not? You should be.
I can hear all of the doubts already, and there are answers to each potential deal breaker:
How are we supposed to process credit card orders if we don't already have an online payment gateway?
All you need is a PayPal account. Groups that have their own payment gateway can use it if desired.
What's to keep an audition candidate an audition committee member from abusing the system (i.e. cronyism)?
The audition monetizer only allows candidates to reserve a spot within an audition block, not a specific audition time.
Reservations might be automated, but what if someone wants to cancel or make a change? Won't the personnel manager have to deal with all of that nonsense?
The system automatically sends out confirmation messages and can even be configured to allow candidates to directly cancel or move reservations (if open slots exist). Each individual group can determine on their own if they want to make the reservations refundable or not.
What's to keep anyone from making a reservation or one candidate reserving multiple spots?
The reservation page can be password protected and hidden from the main navigation; meaning, the only way a candidate can get the link is when your organization sends out audition invitation notices. Additionally, the personnel manager automatically receives notices of each reservation purchase and can check names against a master list if desired.
What are we supposed to charge?
Whatever you want. $20, $50, $100? Whatever you think is fair. There's no advantage in a candidate having an audition time in one slot over another so anyone who doesn't reserve a slot will be placed in the same process that's been used at each organization.
You can even set a sliding scale based on numbers of candidates, type of position, etc. and track results from one audition to the next until you determine a reasonable monetization formula. And we haven't even started to talk about scaling the reservation fee based on how far in advance the reservations are made.
We don't use Venture, so how can get in on this cool idea?
Beats me. My team of programming ninjas are putting this into place to work exclusively with Venture so it makes the most sense if your group simply becomes a Venture user (not to mention all of the other amazing stuff you get with the system).
If the calculations aren't already turning over in your head, let me get you started. If there are 132 audition candidates and 40 (approx. 30%) make an audition reservation at $35 each, that's $1,400 (approx. $1,360 after paypal fees).
So that's $1,360 for doing no extra work via something that was going to happen anyway. Plus your audition candidates receive an improved audition experience and your ops staff spend less time preparing the audition. All of this begins to add up to big revenue performance from a department that traditionally doesn't generate any revenue.
Granted, we're not talking about a revenue stream that's going to turn back the tide of bankruptcy but when there's money just laying there on the ground, why not reach down and pick it up?