Today's headline is an excerpt from a piece by San Francisco Chronicle music critic, Joshua Kosman, in an article that was published on 6/19/2011. Kosman's article is the latest in a growing chorus of voices within the extended field that are taking a much harder look at the root of problems among performing arts organizations since the economic downturn…

Kosman's piece begins by examining one of the more dire situations at New York City Opera and then touches on everyone's favorite anti-crisis, the Philadelphia Orchestra. But mid way through his piece Kosman acknowledges the real elephant in the room by looking inward.
How did these venerable, well-established institutions come to such a sorry pass? The same way Lehman Bros. and Bear Stearns did: through poor – and specifically shortsighted – leadership. And just like on Wall Street, the people making these decisions aren't really the ones whose livelihoods are on the line.
In the article's penultimate section, Kosman drills down into some specific examples of failed leadership.
No, the truth is that just like in the corporate and financial world, these failures began at the top, and go back a long way.

The history of weak management in Philadelphia is decades old, and includes mishandled decisions about recording contracts, embarrassing struggles to settle on a music director and the construction of a concert hall, Verizon Hall at the Kimmel Center for the Performing Arts, that is widely regarded as overpriced and acoustically poor.
And just to make sure he's covering all of the bases, Kosman also acknowledges the very real cash flow and audience development problems faced by most groups. But he goes the extra mile by acknowledging the mutually exclusive nature of this reality as compared to a history of bad management.
And it's just as easy to make vague protestations about prevailing financial conditions and the shifting patterns of culture consumption. Those observations are accurate as far as they go – money really is tight nowadays, and the role of orchestras and opera companies in American life really is changing – but they don't account for all the arts organizations that are doing OK.
If you're looking for more examples of Kosman's perspective, stop by The Iron Tongue Of Midnight where author Lisa Hirsch points out a few more scantily clad Emperor's. If that's not enough, she includes a handy list of related opinions from around the culture blogging community and traditional media outlets.
PR Backlash
Does this mean we should drag all executive boards and CEOs out and put them up against the wall? Of course not.
But the reality is that business practices and poor leadership are just as much to blame as the economic downturn for some of the larger powder kegs that have blown up since the economic downturn.
But that's not how League of American Orchestras president Jesse Rosen sees it. Rosen took issue with one of the more poignant articles in recent weeks written by John F. Kennedy Center for the Performing Arts president Michael Kaiser.
On 6/6/2011 Kaiser posted an article at his Huffington Post column that takes issue with the blame game when it comes to artist stakeholders and instead, encourages organizations to look inward before laying down a beat on the drums of labor war.
It is impossible to blame unions for the lack of revenue for arts organizations when so many are doing such a poor job of managing themselves.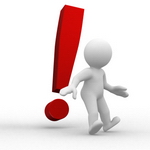 Rosen's video response (0:22 – 1:00) was to deny the value of accountability and openly scold Kaiser for even mentioning the notion.
Ultimately, any group experiencing extreme difficulties will have an enormously difficult time improving their situation if they fail to investigate whether or not the problems are the result of bad business decisions and a lack of accountability. Unfortunately, the League has yet to adopt measures to help members do exactly that and as any good doctor, engineer, investigator, or IT professional will tell you, willful shortcuts in the diagnostic process is an invitation to misery and disaster.
To that end, what's missing in this business are processes those other professions have relied on to implement meaningful oversight. In the medical field, they call them autopsies and given the uptick in institutional corpses right now, it would make sense to examine those cases with an eye toward identifying items suitable for inclusion in institutional oversight processes throughout the field.
Anything less is an invitation to make things worse before they can get better.