It seems that instances of executive abuse, misappropriations, or out and out embezzlement within a nonprofit performing arts group are immune from the impact of economic downturns. The latest instance of this recession proof pastime comes to us from Carmel, IN where reports indicate that the former CEO for Carmel's Center for the Performing Arts (CCPA), which is owned by the city of Carmel, was caught using institutional resources to carry on an affair with his executive assistant.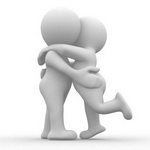 At the end of July, 2011 CCPA's former CEO, Steven Libman, resigned two months after signing a five year extension to his employment contract. At that time, Libman stated* that his decision to resign was motivated by a "private and personal matter" but less than two weeks later, news of Libman's misuse of CCPA funds became public knowledge.
In fact, the City of Carmel paid a private investigator a little more than $8,000 to scrutinize Libman's activities and inspect records. The investigator's reports uncovered a pattern of behavior that led to the decision to remove Libman.
[Carmel Mayor Jim Brainard] said…the investigation revealed Libman would fly to cities across the country with his assistant, at the art center's expense, under the guise of viewing shows for consideration for the Palladium… But Brainard said investigators believe* the trips were actually to cover for Libman's expensive dates with the woman.

"Mr. Libman traveled a great number of places with his assistant, and it just didn't seem to make any sense that he would need secretarial help on these kinds of trips," Brainard told Massee.
Apparently, that wasn't the end of Libman's questionable judgment as the investigation uncovered evidence* that Libman provided the employee in question with promotions and salary perks.
"It appears she was promoted to a new position a few weeks ago, a position that was not circulated among the other employees, was not advertised and was made at Mr. Libman's authority alone," Brainard said.

He said the woman's promotion involved a raise but said he wasn't sure how much how much it was for. She has since resigned.
In the wake of the public exposure, some within Carmel's government assert that Libman is the target of politics.
City Council President Eric Seidensticker insists that even members of the Art Center Foundation don't believe that Libman misused funds.

"I'm trying to determine why the city chooses to get involved in some sort of investigation and for what purpose," said Seidensticker.
In the end, we can't prevent people from abusing their position but this should demonstrate the value in sincere efforts to promote transparency and accountability. In the meantime, the CCPA and city of Carmel will have to begin picking up the pieces to mend the young institution's workplace woes.
*Update: as of 2/5/2016 the content at this URL is no longer available.