In the wake of the very public, lawyer filled, and at times nasty feud between Peter Nero and the Philly Pops and the Philadelphia Orchestra Association (POA), both groups ultimately arrived at a separation agreement. They will continue with joint operations through June, 2012 and beyond that, they are once again separate entities.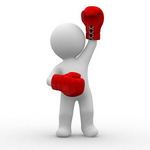 The joint press statement issued by both organizations on 9/19/2011 makes no mention of whether or not a [sws_css_tooltip position="center" colorscheme="rosewood" width="650″ url="javascript:void(0);" trigger="non-compete" fontSize="12″]A contractual provision or separate contract between two parties or an employer and employee where promises are made not to compete with the other party's business venture for a specified time, in a particular place, or in a particular way. although sometimes difficult to enforce, each instance is typically reviewed by a court on its own merits. [/sws_css_tooltip] clause exists; but word on the street is there is no such language and this becomes interesting from the standpoint of what happens after the organizations spilt in 2012.
Most folks inside the business know that although the nonprofit performing arts world works together toward the goal of building a greater metropolitan cultural identify, they engage in cut-throat competition for donors, board members, grantors, and ticket buyers. In short, most folks get behind the idea of building a strong cultural base; they just want to be at the top of that resource pyramid.
And the more you drill down into niche segments, such as orchestra pops programming, the more that competition builds.
When applied to the Philly Pops/POA situation you can begin to see that both sides have a series of advantages and disadvantages when it comes to a competitive edge following the decision to separate. Here's a breakdown for how both groups stack up among top level competitive segments; keep in mind it isn't intended as any sort of definitive prognostication, but as a tool to help better understand some of the variables that go into a competitive situation such as this one.
[sws_4_columns title="Advantage"]
[/sws_4_columns]
[sws_4_columns_3fourths title="Funding"]
Assuming both sides spent some time over the past several years pressing the flesh with the other's core donors, they can use the recent bad blood as means for courting donors toward their coffers. Assuming Nero wasn't locked out of the POA donor pool during the merger years, he should be able to parlay those contacts and potential sympathy into some of the immediate revenue he'll need to get the group up and running with a strong 2012-2013 season, which will be one of his most vulnerable.
[/sws_4_columns_3fourths]
[sws_4_columns title="Advantage"]
[/sws_4_columns]
[sws_4_columns_3fourths title="Board Memebrs"]
It's no secret that the board membership game is a bit (or in some cases a lot) of a community standing barometer among movers and shakers. Set aside the portion of board members who actually do the job for the love of the mission and the POA holds a traditional advantage as a higher status symbol. If desired, their nomination committee can leverage that status into wooing away current and potential key members of the Philly Pops board, even if they weren't individuals the POA was interested in to begin with.
What matters here is marginalizing a potential competitor and if you can accomplish that goal by cutting an opponent off at the head, then you can turn the ordeal into a fight that's over before it starts.
[/sws_4_columns_3fourths]
[sws_4_columns title="Advantage"]
[/sws_4_columns]
[sws_4_columns_3fourths title="Ticket Buyers"]
The one area where smaller budget groups offering the same basic artistic offering as a larger budget peer is scheduling flexibility. With regard to season planning, Nero's Philly Pops only needs to sit back and wait to see when the POA schedules for their 2012-2013 pops concerts then organize his schedule to coincide on as many of the same dates and at a venue capable of pulling as many potential POA patrons away as possible.
And in a game of ticket buyer attrition and earned income ratios, the smaller budget group has an advantage; at least in the short term. Meaning, one of Nero's goals here isn't to acquire the lion's share of revenue but to put a big enough hurt on the competition so they refrain from squeezing you out.
[/sws_4_columns_3fourths]
Overall Advantage
Nero (but again, not my much and only if he plays his cards right)
All things being equal, the overall advantage would have gone to the POA because a group that size would normally be able to bide their time while the competition either withers away or structures itself in such a way as to have little or no impact on pops programming operations.
But things in Philly are far from equal right now as the bankruptcy proceedings place a degree of pressure on the POA that dilutes this advantage. As it is, the bankruptcy variables can unfold in a number of ways that could strengthen or erode the POA's overall influence.
Consequently, this provides Nero and the Philly Pops an unusual amount of leverage in an otherwise classic David and Goliath style matchup.