Adaptistration's editorial cartoonist, Paul Dixon, is at it again and this time around he's crafted a special Halloween treat. If you've been fretting about what you're going to do for a costume tonight, this may give you an idea or two.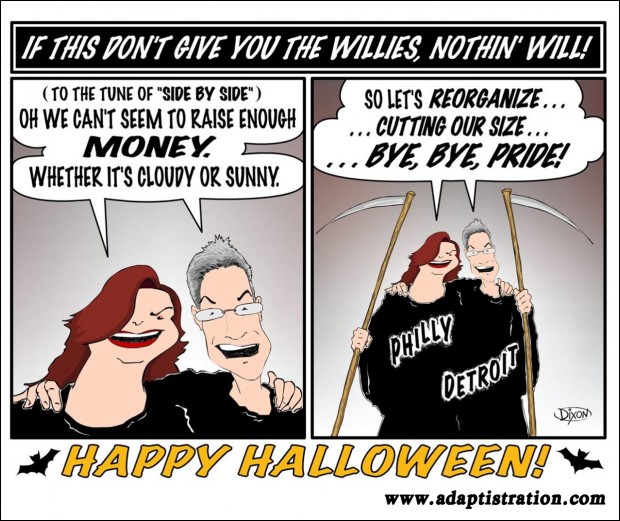 And just in case you need to brush up on standard hits to help with the tune: [ilink url="http://youtu.be/50xGa0rQ3s4″]http://youtu.be/50xGa0rQ3s4[/ilink]
Curious about the cartoon's [sws_css_tooltip position="center" colorscheme="rosewood" width="450″ url="" trigger="backstory" fontSize="12″]A few months ago, a colleague (you know who you are) sent a link to a video that some might call a curious choice to see at this point in the field's timeline, especially at this website. I forwarded it on to Dixon and the rest is history. You can find the video here: http://tinyurl.com/4xvdedk. [/sws_css_tooltip]?
Editorial Cartoon Archive