Looks like the Colorado Symphony Orchestra isn't the only group to pull a CEO quick-change before the season is half over. News started filtering out yesterday morning that the Pittsburgh Symphony Orchestra (PSO) simultaneously confirmed that Lawrence Tamburri would step down as president and CEO immediately and be permanently replaced by PSO board vice-chair James Wilkinson.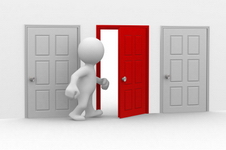 The 11/15/2011 edition of the Pittsburgh Tribune-Review published a pair of articles by Mark Kanny that examine the events from the perspective of Wilkinson's arrival and Tamburri's departure. As with most events of this nature, details are slim (at the time this article went live, there were no press statements on the PSO media page) but what is worth noting is orchestras in this budget range don't have a replacement CEO ready to go the moment one leaves without some prior planning.
In short, the board didn't make a snap decision to put Wilkinson in place and Tamburri's departure didn't come in out of left field.
Anyone care to speculate?