The latest round of talks in the Louisville Orchestra (LO) labor dispute has produced no changes in the standoff. According to the 11/16/2011 edition of the Louisville Courier-Journal in an article by Elizabeth Kramer, the musicians unanimously rejected management's latest offer.
Likewise, the musicians issued a press statement on 11/15/2011 which provided additional details but in the end, it reaffirmed what the musicians have been declaring throughout the course of the dispute. At the time this article was published, the LO website includes no press statements in response to the musicians' decision.
[sws_red_box box_size="660″]
UPDATE 11/17/2011 10:00am CT: The 11/17/2011 Louisville Courier-Journal reports that LO management has announced that it will no longer negotiate with the musicians.
The day after the Louisville Orchestra musicians unanimously rejected management's latest contract offer, orchestra CEO Robert Birman said he and his team are done negotiating with the musicians for a new contract.

"I believe we are at the end of that process now," Birman said Wednesday. "There is nothing more to give the players. If they want to work, they need to come back to work, and there's nothing left for the orchestra to put on the table."
This decision makes today's post that much more relevant in light of the fact that the LO is pushing forward with their plan to hire replacement musicians as their top priority.
You can also listen to my radio interview with Joe Elliott on 11/17/2011 at 970WGTK about the latest events via the following audio player or you can download the entire hour's segment here.  Thanks again to Mt. Elliott for devoting so much time to better understand a very complex set of issues.
[audio:https://adaptistration.com/wp-content/uploads/WGTKAM-JoeElliottMFHour323pm-11162011-090000.mp3|titles=WGTKAM-JoeElliottMFHour323pm-11162011-090000]
[/sws_red_box]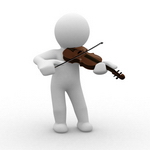 In the meantime, both sides continue to dispute musician unemployment eligibility through Kentucky's Office of Employment and Training and the LO continues to solicit applications for replacement musicians. Efforts on the latter have produced flak from officials at some of the primary resources the LO has been attempting to recruit; mainly, academia.
Cincinnati Enquirer music critic, Janelle Gelfand, posted an article at her newspaper blog on 11/7/2011 which reports that University of Cincinnati's College-Conservatory of Music dean, Peter Landgren, responded to the LO's recruitment efforts by composing a memo to faculty which urged them to steer students away from the audition. Gelfand published the following excerpt from the memo:
"I ask that you counsel your students against taking this audition. Their future performing careers are of value to each and every one of us, and their future careers would be in jeopardy if they begin playing with this ensemble given the current circumstances. CCM is the closest world-class school to Louisville, so it is a natural that our students may be interested in or approached by others to take advantage of "this opportunity." It is not a positive opportunity for them and their future…"
Elsewhere, one Adaptistration reader asserts that faculty and staff at Indiana University have adopted a similar approach.
Indiana University received the flyer and is responding appropriately – both the orchestra manager and conductor spoke at rehearsal this afternoon and in no uncertain terms implored students not to apply for positions with the Louisville Orchestra. Possible career ramifications of applying were emphasized. I sincerely hope students in schools across the country will be hearing the same thing this week.
I have yet to encounter any other reports but am greatly interested in hearing about verifiable accounts at other conservatories and schools of music. Is anyone aware of efforts either endorsing or cautioning against LO recruitment efforts similar to those from Dean Landgren?
Are you a faculty, staff, or administrator in conservatory or school of music? If so, have you seen the LO recruitment flyer? Would you bring the issue up with students? If a student asked for guidance and insight, what would you say and, perhaps more importantly, why?