Since the Denver Post published an opinion piece written by former Colorado Symphony Orchestra (CSO) board members Heather K. Miller and Bruce Clinton, the field has been abuzz with backchannel discussion over the tone of the letter (in particular, how the authors characterized CSO musicians). What's got folks talking is the fact that Clinton currently serves as a board officer at the League of American Orchestra.
What seems to be fueling most conversation is whether the rancor and tone of Clinton's letter represent official League views.
From a short and simple point of view; no, it doesn't.
The situation is similar in nature to the musician board representatives and orchestra board members relationship in that it is common for the latter to misinterpret a single musician representative's opinion as that of "the musicians."
Although it's an easy error to make, it's one every board member should be diligent about avoiding; likewise, musician representatives need to regularly pepper statements with disclosures as to whether their comments are those of an individual musician on behalf of the collective as an elected representative.
At the same time, none of that makes the Clinton situation short nor simple.
Shades Of Gray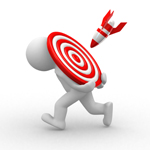 The trouble begins with the realization that someone who has clearly spent a great deal of time, energy, and treasure on behalf of advocating for orchestras so as to rise to a position of considerable influence and responsibility within the field's largest service organization is capable of purporting such inaccurate, misleading, and vindictive positions.
To be clear, Clinton's letter wasn't some mindless gaffe taken out of context that is perhaps most closely associated with political elections; it was a deliberate and calculated piece of communication.
And when the League's executive board officer walks this path and the League has nothing publicly to say about it, some folks begin to feel a little nervous. In short, the lack of any public statement, even something along the lines of an obligatory the views of Mr. Clinton do not represent…, only sows the seeds of anxiety.
After all, the League purports to represent all stakeholders within the field and maintains one of the longest running leadership training programs, the Orchestra Management Fellowship Program, with the self described goal of "launch[ing] executive careers in orchestra management."
Granted, the League has had a long standing policy of not commenting on labor disputes but in this case, Mr. Clinton removed himself from the CSO board and is therefore no longer involved with the institution. As such, the matter at hand that has people on edge is Clinton's sentiments and his position inside the institution as an influential member of closed door policy decisions.
And we're not talking about general board work; folks who know better know that real policy and implementation doesn't happen in board rooms, it takes place during face to face meetings, telephone calls, and email exchanges. In this sense, it isn't the decisions so much as the implementation; much the same way laws filter out into bureaucratic process.
Consequently, the question at hand is what comes next. Will Clinton remain on the League board? Will the League release a statement addressing Clinton's letter?
Given the severity of these issues, adopting a "let's see if it blows over" policy amidst a climate of accelerated labor and economic tension may allow things to do exactly that or it may increase suspicion and anxiety among field stakeholders.
To help provide some clarity, I contacted Judith Kurnick, the League's Vice President for Strategic Communications to see if the organization has any official statement on this topic or if there is any change in store for Mr. Clinton's board status.
At the time this article was published, Ms. Kurnick acknowledged receipt and indicated that she is checking into the matter. If and/or when a reply is forthcoming, it will be posted here as an update. UPDATE: Ms. Kurnick provided the following statement on Friday afternoon,
The League will not be commenting on this situation.