Ah, the stress of the holiday season; budgets closing, artists calling in sick, inclement weather, and more; all in one convenient headache inducing package. Well, let's take some time and poke a little fun at the season and get in some venting at the same time with some new lyrics to The Twelve Days of Christmas.
But since we all know that there's no way a typical orchestra manager has the time to go through each laborious verse, let's just cut to the chase, shall we?
On the twelfth day of Christmas,
my true love gave to me:
Twelve interns bumbling,
Eleven divas griping,
Ten collectors calling,
Nine artists canceling,
Eight vendors bilking,
Seven budget trimmings,
Six patrons graying,
Five dull meetings!
Four indifferent boards,
Three downward trends,
Two "meh" reviews,
But here's a mug for your tasty coffee!
[sws_grey_box box_size="650″]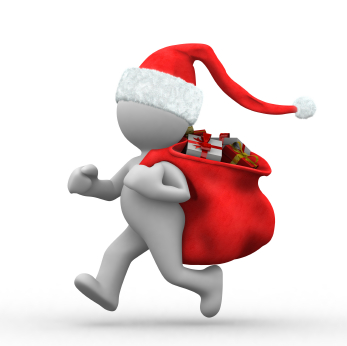 Santa has even more Who's Minding The Score? gifts available at MaestroGear.com
[/sws_grey_box]