Although it doesn't deal directly with orchestras, Mark MacNamara authored an article for the 12/16/2011 edition of San Francisco Classical Voice that is a benchmark example of how an in-depth article on governance related issues should work.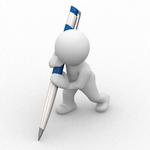 In particular, the topic focuses on the decision by the of the San Francisco Girls Chorus (SFGC) board to not renew the artistic director's contract. And even though this situation is outside the immediate field, you can draw a number of parallels between what MacNamara covers in his article and the impetus, reasoning, and process behind similar decisions at [sws_css_tooltip position="center" colorscheme="rosewood" width="450″ url="https://adaptistration.com/blog/2006/11/10/things-that-make-you-go-buh-san-antonio/" trigger="orchestral organizations" fontSize="14″]Remember San Antonio Symphony back in 2006? [/sws_css_tooltip].
Be forewarned, it's not a quick, five minute read. But that's a large part of its value in that it takes the time to provide a great deal of history and then examine the issues from multiple perspectives.
If ever city with a professional orchestra could have local arts coverage like this which is concerned as much about examining the health of internal governance as it is about artistic integrity, it would bode well for the entire field.