It's all about the maestro today as I'll be participating in the opening day of the 2012 Conductors Guild Annual Conference here in Chicago. My session on What Executive Directors are Looking for in a Music Director begins at 2:45pm CT and I'll do my best to post some thoughts after it wraps up.
In the meantime, check back here for any updates about twitter hashtags for the session. If an official one pops up, I'll post it as an update as it will be interesting to follow what participants are thinking. It might even provide a way for someone not in attendance to participate in the Q&A period.
I'm looking forward to the other two sessions following mine; Developing Expertise in Professional Orchestra Conductors and So You've Been Called for an Interview. Based on the title alone, the latter has some real potential if the session moves toward a frank discussion format.
MVB is NYP's new CEO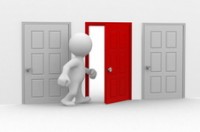 It looks like the New York Philharmonic (NYP) pulled the trigger on a new CEO and it is Matthew VanBesien, current managing director of the Melbourne Symphony Orchestra in Australia and before that, CEO of the Houston Symphony.
It's an interesting choice and what's more interesting are some of the conditions under which VanBesien is entering the new gig.
For instance, I gave a quick quote to Crain's Business New York for a 1/4/2012 article written by Miriam Kreinin Souccar saying that one of his biggest challenges is going to be dealing with the current labor negotiations and subsequent labor environment.
But before I start getting email messages pointing out the quotes from NYP board chair Gary W. Parr in a New York Times article from the same day written by Dan Wakin, where he said "[VanBesien's] not going to be actively involved in the negotiations" let me say that yes, I read that article before giving my quote to Crain's.
Parr's quote works as a nice sound bite but the reality is it's a substantial risk to exclude an incoming CEO from participating in what may very well turn out to be one of the most influential collective bargaining agreements in the orchestra's history. Moreover, it's difficult to imagine a CEO that wouldn't insist on being involved.
Consequently, not participating in the negotiations is itself a very meaningful form of involvement; simply put, not getting involved isn't an option.
Stay tuned…