It's time to own up to the reality surrounding the sea of "new model" discussions in this business and why they're futile unless they examine and propose adequate solutions to the genuine issues that drive professional performing arts evolution.
First, it's fair to acknowledge that most new model discussions, as they relate to professional orchestras, boil down to changing one fundamental aspect of strategic planning: removing the bulk of contractually obligated expenses. Meaning, instead of setting revenue goals by future expenses, the system should set future expenses by previous revenue performance.
Or if you prefer less wonky sounding language, "here's how much money you need, go get it" is replaced by "this is how much money we have, so this is what you're going to get."
Some Relevant Retrospection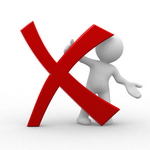 Since the 1960s most professional orchestras determine their annual expenses by labor costs dictated by the collective bargaining agreement; which, in turn, are projected anywhere from one to several years in advance. Likewise, related production expenses are determined by the numbers of weeks per year the orchestra performs, how many rostered musicians it employs, etc.
In short, this is the "here's how much money you need, go get it" model.
The current push behind most new model doctrine is to reverse this trend by eliminating the bulk of projected expenses as dictated by the collective bargaining agreement. Future expenses are therefore determined by previous revenue performance; which is the "this is how much money we have, so this is what you're going to get" model.
Within all of this are a myriad of issues that touch on everything from wages, work rules, benefits, pensions, and more; each of which drill down into increasingly detailed discussion points that characterize modern stakeholder relationships.
Unfortunately, even though the vast majority of these issues are worthwhile topics for each orchestra's stakeholders to address they completely miss the bigger picture as it applies to revenue performance, which is the grease that not only keeps the artistic machine moving but evolving.
In short, we're talking about motivation and accountability.
For all of its faults during periods of economic depression, the current model does a bang-up job of motivating each orchestra to maximize its respective potential. It pushes board members to go above and beyond in order to maximize [sws_css_tooltip position="center" colorscheme="rosewood" width="450″ url="javascript:void(0);" trigger="contributed revenue" fontSize="14″]Which will be the lion's share of revenue among professional US orchestras for decades to come. [/sws_css_tooltip], it demands top notch marketing performance in order to get the most out of earned income, and it inspires executive leadership (administrative and artistic) to leverage remaining revenue and rally all institutional stakeholders behind a clear and universally accepted strategic vision.
Perhaps unsurprisingly, this model becomes strained during economic downturns. And when you add political agendas into the mix, you end up with the makings for a real disaster.
As a result, the "this is how much money we have, so this is what you're going to get" approach becomes increasingly attractive to board stakeholders; even in the face of increasingly hostile stakeholder relationships.
The Problem
If you completely remove the legally enforceable motivation of revenue generation by way of a collective bargaining agreement, what fills the void to ensure that an organization is truly reaching its revenue performance potential?
It's nice to believe that boards will be motivated solely by a well intentioned sense of responsibility but if that was a reliable system, it's doubtful the current model would have ever evolved in the first place. Simply put, human nature dictates otherwise.
The Solution
Typically, I offer up some sort of tidy solution at this point and although I wish there was an easy answer, there isn't. Many an hour has been spent attempting to divine a method that addresses the issue with as much certainty as profit margins have on for profit boards sans the legitimate stressors employed by the current system.
Ultimately, the trouble with new model discussions is they don't address what can perhaps be defined as a fundamental "inspiration void." But until they do, you're better off putting your nose to the grindstone and avoiding new model discussions that ignore this critical reckoning.
In the meantime, I'd love to hear your ideas and thoughts on all of this. Have you taken part in discussions that identify and acknowledge the inspiration void? Do you think there's a solution?