The 2011-12 season seems to be the year of pushing back against paying musicians unemployment benefits for some orchestras. In Louisville, the orchestra association fought hard to get their state's Office of Employment and Training to revoke musician unemployment benefits and to pay back what they had received in 2011. Now it looks like the Richmond (VA) Symphony Orchestra (RSO) has decided to deal out a little damage of their own.
The 1/23/2012 and 1/24/2012 editions of the Richmond Times-Dispatch published a pair of articles written by Wesley P. Hester that reports on legislation being proposed by Virginia State Delegate G. Manoli Loupassi, R-Richmond, that would prevent professional orchestra musicians from collecting unemployment benefits during the weeks when the musicians are not employed.
Orchestra Musicians Can Collect Unemployment?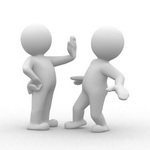 Before jumping into the details of the Richmond situation, it's worth taking a moment to review how all of this works since this is an issue many folks may not know much about. Add to that the politically charged nature of the topic and everyone would be wise to bone up on dispassionate details before jumping to any conclusions.
Keep in mind; although universal generalizations are easier to process, the reality is that each state maintains their own unemployment rules and regulations, so anything discussed here can vary from one state to the next.
In general, orchestra musicians employed in organizations that do not have 52 week seasons are eligible to collect unemployment benefits during the weeks they are not employed. Again, although it is not a universal application, many states allow individuals to qualify for unemployment benefits if you lose employment capacity through no fault of your own; and that includes being laid off temporarily or indefinitely.
And since the vast majority of professional orchestras do not employ the musicians for 52 weeks per year, the musicians may apply for unemployment benefits; qualifications, payments, and other terms are elements that vary from state to state. In many cases, if a musician takes employment during those non-employed weeks, they won't collect benefits or might receive partial benefits if their replacement employment earns less than their applicable benefit amount.
For example, if a musician performs in a summer music festival that pays $150 per week but is entitled to a $175 per week unemployment benefit, they may still receive $25 per week in prorated unemployment payments.
For information on Virginia's current unemployment rules and regulations, you can visit the Virginia Employment Commission website.
Back To Richmond
What makes both of Hester's articles interesting is they include quotes from the RSO's executive director, David Fisk, offering indirect support for Rep. Loupassi's proposed legislation.
Richmond Symphony executive director David J.L. Fisk said that about a quarter of the orchestra's 70 members collect unemployment in any give year, and an even higher number of the Virginia Symphony's members.

"It's a significant financial burden on both orchestras," Fisk said, noting that performers for the symphony's 38-week season earn between $33,000 and $44,000.

The Richmond Symphony pays its unemployment insurance out of pocket to the tune of about $70,000 a year, he said. But the bulk of the Virginia Symphony's claims go directly through the state's system, funded with taxpayer dollars.
Given the politically charged nature of the topic and the fact that the RSO is entering into collective bargaining negotiations this season, it's curious to see why any statement offered to the local press would be anything other than "no comment." By and large, performing arts organizations tend to lose whenever they become the epicenter of politically charged issues and unemployment benefits certainly fall within the confines of politically charged issues. Add to that the fun and games of a master agreement negotiation and it will be interesting to watch how this plays out for the RSO.
But to shed a little more light on some details reported in the Time-Dispatch and on the chance that they may have edited this info out of Fisk's comments, here is how the RSO musician employment actually works for the 2011-12 season:
The orchestra utilizes a hybrid salary/per-service structure.
36 musicians, or 53 percent, are employed via a minimum salary of $32,784.74 for a 38 week season; out of those, principal musicians are guaranteed a minimum annual salary of $44,095.48.
32 musicians, or 47 percent, are paid at a per-service scale of $107.85 per service with varying levels of guaranteed service minimums ([sws_css_tooltip position="center" colorscheme="rosewood" width="500″ url="" trigger="details" fontSize="14″]150 services for Harp, Tuba; 100 services for third flute, second horn, fourth horn, second percussion; 76 services for strings, third trumpet, second and third trombone, bass clarinet; 35 services for contra bassoon, keyboard third percussion. [/sws_css_tooltip] ).
So as it stands, approximately half of the musicians actually earn a salary close to the figures reported in the Times-Dispatch, whereas the remaining per-service musicians earn substantially less (from $3,774.75 to $16,177.50).
Yet Another Wrinkle
Just in case you thought you were starting to get all of this straight, some recent developments in orchestra musician classification from the national level might give you something new to consider.
It may have taken awhile, but the National Labor Relations Board (NLRB) issued a ruling in response to a charge submitted by the American Federation of Musicians (AFM) that musicians in the Lancaster, Cape Cod, and Plano Symphony Orchestras are statutory employees and not independent contractors.
Although a far cry from becoming unchallenged law of the land, it may very well impact what goes on within state legislatures when it comes to issues such as unemployment benefit guidelines. Even Virginia.
In the end, the proposed legislation may die before it even gains momentum or it may sweep through into law with little opposition. If it is the latter, keep an eye on whether or not other states may follow suit; and if that happens, then you'll see more and more orchestras thrust into positions on how to appropriately deal with the situation via public statements and/or lobbying efforts.
As an aside; if you find yourself wondering who put the bug in Rep. Loupassi's ear about RSO musicians filing for and collecting unemployment benefits during non-employed weeks, join the club. Neither of the Times-Dispatch articles indicates where Loupassi received his information.