According to a report filed by Elizabeth Kramer in the 2/9/2012 edition of the Louisville Courier-Journal, the Louisville Orchestra (LO) has issued an offer to the LO Musicians to enter into binding arbitration as a final measure to resolve the prolonged labor dispute and resultant work stoppage. But Kramer's report indicates that the offer comes with a few caveats.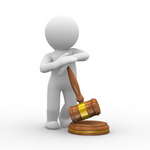 In particular, the article reports that "If this offer is not accepted by the musicians, the Board will be forced to move forward with new musicians to ensure the institution and its mission will survive." The LO has been soliciting applications for musicians for the past several weeks but have declined to release any information about the quantity or quality of applicants.
Additional stipulations include:
"…a process for the union and the LOI to choose one of five highly qualified members of the National Academy of Arbitrators." However, the list is limited to five names and no reasons are offered as to why they were selected other than "they are well experienced in employment matters." Similarly, the LO indicated they will not consider any other names beyond the five proposed.
"…the arbitrator's decision must reflect a sustainable budget for LOI based on historical earned and contributed income over the previous five years."
"…comply[ing] with previously negotiated terms regarding the Orchestra's pension plan, and matters of governance."
The musicians expressed caution and it would be out of character if they accepted any limitations that failed to extend past previous LO offers. To that end, Kramer reports that the LO's legal counsel indicated that the offer will be withdrawn if the musicians do not accept it as-is.
In the end, if the limitations and parameters don't exceed management's previous terms, then the entire affair may come across more as an empty gesture than a sincere effort toward compromise.
Either way, the current version of the proposed arbitration process could last for up to 90 days; it isn't unthinkable that even if both parties agreed to the terms, the rest of the 2011/12 season will remain dark.
The Courier-Journal also published a copy of the LO's letter to musicians containing the offer, which you can read here.