Following last week's news about the Philadelphia Orchestra Association (POA) President and CEO's contract extension, a good bit of negative feedback has popped up by way of culture blog readers at a number of outlets. Although much of the criticism is focused on the long list of executive perks, deferred payments, bonuses, etc. and the related impact on musician labor relations, the group folks should be wondering about first and foremost is staffers.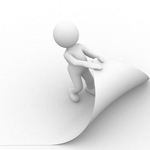 In order to make sure everyone is clear on the distinction, administrations the size of the POA have much clearer divisions between the executive strata and those below in staff positions such as middle managers and entry level positions.
At the very least, musicians have the means for acting on their displeasure over strategic and executive board decisions in the form of a collective bargaining agreement. That agreement also provides a degree of job protection when it comes to speaking out against perceived malfeasance.
On the other hand, staffers are afforded no such protections. Yes, there are the Sarbanes-Oxley whistle-blower provisions but for the vast majority of instances, they have to sit in quiet desperation under the threat of losing their job if they vent their frustration.
Likewise, in an orchestra the size of the POA, staffers are typically paid at levels far below musician co-workers. Just imagine how much frustration can build inside an office where systematic budget cuts have reduced the overall workforce, instituted a series of wage cuts and/or freezes, reduced pension contributions and benefits, etc. yet the President and CEO receives a long list of contract renewal rewards, perks, and bonuses. If that's not enough, don't forget to include the fact that staffers get zero voice in the strategic decision making process.
Does this sound like the sort of seeds an institution should sow in order to grow a satisfying workplace environment capable of meeting the challenges related to an organization in bankruptcy?
In the end, it's important to keep in mind that stakeholder membership isn't a zero-sum game and the actions of executive leaders have just as much impact on staffers and the office workplace environment as it does on traditional musician/management relations.
So yes, it's absolutely warranted to consider how a contract renewal scenario like this will impact musician relations but at the same time, the staffers deserve just as much consideration.
Here are some links to culture blog outlets that feature comment discussion on the POA executive compensation topic: