It is worth noting that the current brouhaha over the Philadelphia Orchestra Association's (POA) decision to extend President and CEO Allison Vulgamore's contract for three years along with a list of perks and restored bonuses isn't the first time the organization caught heat over executive compensation. In 2004, the POA (led by former board chair Richard Smoot) decided to award then President Joe Kluger with a $10,000 raise while simultaneously cutting staff and pushing hard for musician concessions.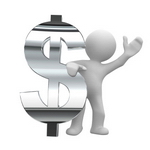 An article from that time which includes an interview with Joe Kluger details his rationale behind accepting the raise while justifying the other cuts and concessions. Keep in mind; this was 2004 amidst the growth years of the housing bubble and several years before the economic downturn.
In hindsight, and through the lens of today's post bubble-burst standards, Kluger's rationalization may appear to some as fairly insensitive and out of touch but jump forward several years and the decision making process throughout the POA's executive board level doesn't appear to have changed much from 2004.
It will be interesting to see if the judge overseeing the POA's bankruptcy will take this sort of history into consideration when reviewing the terms of the latest executive compensation and benefits package.