No more putting it off, it's time to wrap up preparing 2011's income and expenses reports and related documentation to send to the accountant. As such, I'm shirking my blogging duties today and instead pointing over to a trio of worthwhile links you should consider visiting.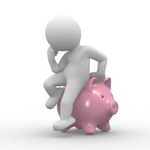 Branching off of last week's article on Twitter usage is a terrific post from 10/26/2011 by social media consultant Rachel Ann Poling that offers some practical nuts-and-bolts style advice on how to go about finding the right professional balance on Twitter.
One my favorite culture blog authors, Joe Patti, posted thought provoking piece on cultivating creative ability.
The TEDx MichiganAve videos are now available at the Ted parent website including my talk on Labor Relations and the Arts.