Over the course of last week, a couple of regular readers pointed out two separate labor but related labor disputes. Both issues surround hiring practices and first up is the Fresno Grand Opera (FGO) where musicians recently went on strike hours before a scheduled event featuring soprano Renee Fleming. The other situation is on the other side of the country in Florida where the Palm Beach Symphony (PBS) is catching grief from local musicians over the decision to bring in current students and recent graduates from The Juilliard School for concert event and in-school services.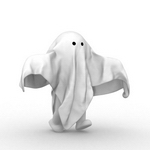 I'm still in the process of learning more about both situations but you can get caught up on details via the respective newspaper outlets at each location. Nonetheless, here's a quick overview of what's going on.
Fresno
Musicians are displeased with FGO hiring practices; in particular, what they define as a regular practice of 11th hour work offers. The musicians assert that their employer routinely makes offers for services with anywhere from a few days to a few weeks before the first scheduled service. Moreover, the musicians also assert that the FGO is hiring musicians outside of the collective bargaining agreement (CBA) approved roster. The FGO claims that timeframe is what they require as they don't always know what instrumentation they need until "right up to the performance day."
Granted, not knowing the orchestra pit instrumentation until a day or two before the first performance (set aside the first rehearsal service) is an unusual practice for most professional opera groups; in fact, I can't recall a CBA regulated opera that maintains such a practice. If anyone is aware of one (outside the FGO), please leave a comment or get in touch, I'd love to hear more about it. Consequently, it will be interesting to learn more about why the organization employs this practice.
As reference, there's an excellent and very detailed article in the 5/5/2012 Fresno Bee by Donald Munro which provides a comprehensive overview of the dispute's history and responses from musicians and management.
Palm Beach
This situation is particularly interesting because the rostered musicians do not have the same sort of collective bargaining agreement as compared to the FGO musicians. Consequently, their disapproval is coming from sources other than the traditional focal point of union representation.
For example, an article in the 5/2/2012 edition of the Palm Beach Daily News by Jan Sjostrom which detailed the Juilliard residency garnered more than 30 comments, many of which are from local musicians and supporters taking issue with the program. It's been pointed out that for an orchestra with an annual operating budget of $600,000, the $100,000 residency program takes a substantial bite out of artistic expenses that could have otherwise mostly gone to rostered musicians, a number of which were trained in traditional conservatories, for those services.
To that end, the final paragraph of Sjostrom's article is interesting in that a Juilliard representative is quoted saying that one of the real benefits for their students related to a residency such as this is that it helps provide an income the students can use to help pay college debts.
Equally important are the paychecks that come with such services. Nine out of 10 Juilliard students are there on scholarships. But the scholarships often don't cover all their expenses, [Janet Kessin, The Juilliard School Associate Vice President of Communications] said. "These jobs they take become important," she said. "The debts they leave with are huge, and the arts are an uncertain career."