It's no secret that some domain name registrars and hosting providers have designed their user policies to intentionally make it as difficult and/or expensive as possible for existing users to move to other providers. The list of tricks in seemingly endless and can be as overt as charging users to export database records and/or registration records or as subtle as a fiasco one of my clients endured when attempting to change Name Server settings, which is how domain name registrars make sure your domain name points to the correct online content.
The problem in this particular instance became known when the client's IT specialist attempted to initiate the common procedure of changing the organization's Name Server so that it could point to their new website. In this case, the new information was entered into the system via the existing registrar's admin panel but the changes were never implemented.
After thoroughly troubleshooting the process and testing variables, the client contacted the registrar's customer support for assistance. The first customer support rep indicated there should be no problem and attempted to change the Name Server information directly but it didn't work for him either.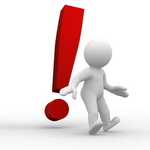 As it turns out, the fine print in the registration package the client signed up with prohibited making any changes to the Name Server, effectively preventing them from ever using a different hosting provider. It took 24 hours before the provider contacted my client to inform them this was the case; and by the way, if they wanted that sort of access, it was going to cost them.
So without any other recourse, the client paid the blood money and upgraded their account but surprise, surprise, the subsequent Name Server changes still wouldn't work. Another call to the provider's customer service produced no resolution and the problem was escalated to a higher level of support.
Fortunately, the changes finally propagated but even after that, the client's IT rep received continued messages from the provider indicating they were still "attempting to troubleshoot the problem."
In effect, the provider's right hand didn't even know what the left was up to.
The Problematic Provider In Question: Network Solutions
Now, this is not the first time I've had a client encounter trouble with Network Solutions. To be fair, there have been instances where everything related to changing Name Servers and or transferring registration and hosting have unfolded without trouble; but they have been the exceptions, not the rule.
Moreover, the company has a history of trouble, including a highly publicized incident in 2008 where they were accused, and subsequently sued, over unfairly profiting from their domain name search and registration business (details via Washing Post). As an interesting aside, one of the Inside The Arts bloggers got caught in that 2008 domain name search scam; fortunately, they were able to resolve it and obtain their name, but not before enduring some unnecessary frustration.
Consequently, I strongly recommend that every arts organization (along with any individual with a professional or private website) look into whether or not your domain registration or hosting is provided by Network Solutions. If so, consider finding an alternative provider and initiate those changes ASAP, as opposed to later when you may be feeling deadline pressures.
Conclusions
There are no surefire ways to guarantee you'll never endure any frustration but you do have a great deal of control over limiting your risk by using ethical providers; in short, domain name registrars should:
never prevent you from editing Name Server or other Domain Name System (DNS) records.
never charge you to make changes or transfer registration to another provider.
never charge fees to edit WHOIS database records.
always provide telephone support for domain registration and DNS issues.
always provide an easy to find, clearly detailed list of customer rights and responsibilities regarding domain registration and DNS access.
always provide the ability to unlock a domain name (and provide subsequent transfer codes etc.); either by manual user control or 24-hour telephone support based control.