The Cleveland Plain Dealer published an article on 6/17/2012 by Zachary Lewis that dives head first into one of the most subjective, and uncomfortable, topics for many contemporary big budget orchestras: what makes an orchestra "great," or "world class" if you prefer PR friendly verbiage. Either way, it comes down to identifying, defining, and (the tricky part), agreeing on the myriad of benchmarks used to gauge metrics.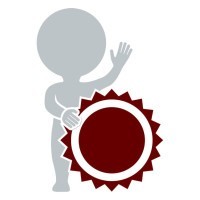 Lewis' article does an excellent job of taking what is a very sticky conversation and making sense of it (especially given the relatively short amount of whitespace).
Now, set aside for a moment the subjective and somewhat circular arguments of one person's definition of artistic greatness over another and you'll have an easier time working through all of this. Granted, those discussions are ultimately inextricable from the larger topic but they can be set aside when focusing on the related items.
And within that focus, Lewis' article covered several critical concrete benchmarks such as the ability to attract and retain talent.
But one area not included in the article that plays a key role in retention, as well as helping an organization produce events that are greater than the sum of their parts, is workplace satisfaction.
I'm very happy to see Lewis' article serving as a springboard for this discussion and I am equally grateful that I could contribute to the piece by offering some useful perspective. But if we really want to kick start things to a point where it can produce some tangible good, it would be fascinating to bring together stakeholders from a cross section of orchestras along with experts in corporate culture and productivity and have a frank discussion about workplace satisfaction.
Perhaps unsurprisingly, this sort of conversation would be best served outside the auspices of the usual service organization and foundation suspects. Nonetheless, it would hold substantial promise for moving the entire field in a positive direction.
What did you think of Lewis' article and/or the topic in general? Is "greatness" something that can be defined; if so, how?